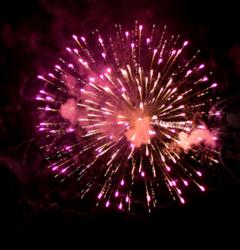 LINCOLN, RI (PRWEB) June 27, 2013
Each year, fireworks bring excitement to Independence Day and other summer celebrations across the country. Although these pyrotechnics can provide spectacular light displays in the nighttime sky, they also can be hazardous if not used properly.
According to the Consumer Product Safety Commission (CPSC), 65 percent of all fireworks injuries in 2011 were sustained during the 30 days surrounding July 4. That's why Amica Insurance is offering these tips from the CPSC to encourage safety when you're around fireworks:

Check with your local municipality to ensure fireworks are legal before buying or using them.
Always have adult supervision when using fireworks.
Do not let children play with fireworks or sparklers. When lit, sparklers can reach a temperature of more than 1,200 degrees Fahrenheit.
Never try to pick up or relight fireworks that have malfunctioned – they may still be active.
Keep a bucket of water nearby in case of a fire.
Properly dispose of fireworks. Soak them with water once they have finished burning to
prevent a trash fire.
About Amica Insurance
Amica Mutual Insurance Co., the nation's oldest mutual insurer of automobiles, was founded in 1907. The company, based in Lincoln, RI, is a national writer of automobile, homeowners, marine and personal umbrella liability insurance. Life coverage is available through Amica Life Insurance Company, a wholly owned subsidiary. Amica employs more than 3,200 people in 40 offices across the country.
CONTACT: Vince Burks, Corporate Communications, 50 Amica Way, Lincoln, RI 02865-1155, 800-652-6422, ext. 24563
Twitter: Amica
Facebook: Amica Mutual Insurance Co.