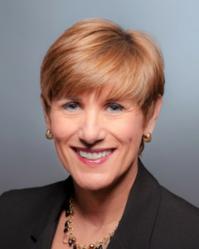 "Tracey has an aptitude for communication that keeps clients at ease and informed."
San Diego, CA (PRWEB) June 29, 2013
Samuel Scott Financial Group, one of the top mortgage companies in San Diego, is pleased to announce that Tracey van Putten has joined their team of expert Mortgage Advisors.
Van Putten is a highly trained financial consultant with more than 20 years of experience in residential lending. Having worked as a loan processor, underwriter and loan originator, she has a deep understanding of the home financing process and what it takes to close a loan. Her long history of client satisfaction and her meticulous construction of files makes closing successful transactions a flawless process.
"Tracey has an aptitude for communication that keeps clients at ease and informed," said Russ Schreier, Managing Director for Samuel Scott. "Her quality of work is a huge asset in this market. She is a dedicated worker who only wants the best for her clients."
Van Putten works hard to keep current with specialty loan products and industry programs like Residential Construction and Rehab financing. She is CalPERS, CalSTRS, CalHFA & CalVet certified, VA & FHA, certified for MCC and Affordable Housing grants/loans. Her clients often comment on how comfortable and educated they feel with her. Regardless of the complexity of a situation, she is able to effectively guide borrowers through the lending process and empower them to make smart financial decisions.
Van Putten is often recognized in reviews for being trustworthy and easily relatable. Borrowers appreciate her sense of genuine enthusiasm and her professionalism throughout the loan process.
"With Samuel Scott as my teammates – clients have the Dream Team working for them," said van Putten. "I feel a camaraderie and common goal working for a company that puts the client first."
Since her introduction into lending over 20 years ago, Tracey has gained experience in processing, underwriting and funding loans. Her love of banking and real estate led her to become a top producer out of more than 2000 loan officers. She is a licensed California Real Estate Broker and currently a member of CAMP, NAMB & PREP.
Career Opportunities at Samuel Scott Financial Group
Samuel Group Financial Group is expanding throughout Southern California. If you share our passion for first-class service and continually strive to set the benchmark for financial excellence in the mortgage industry, we want to talk with you about career opportunities for Mortgage Advisors and loan professionals.
Please contact Russ Schreier, at 858.436.1187 or Russ(at)SamuelScottFG(dot)com to schedule an interview.