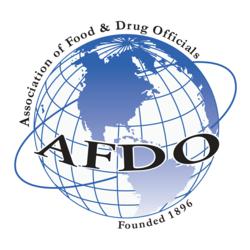 Louisville, Ky. (PRWEB) June 29, 2013
Angela Indigo Davis, Breanna McArthur, and Jessica Louie were all awarded educational scholarships at the 117th AFDO Annual Educational Conference.
The George M. Burditt, Betsy B. Woodward, and Denise C. Rooney scholarships, each in the amount of $1,500, are awarded annually to qualified undergraduate students in their third year of college.
The following qualifications and conditions have been established for the award recipients: The recipients should have demonstrated a desire to serve in a career of research, regulatory work, quality control, or teaching in an area related to some aspect of foods, drugs or consumer product safety; should have demonstrated leadership capabilities; and must have at least a 3.0 grade point average during the first two years of undergraduate study.
Angela Indigo Davis, from Detroit, Mich., is a junior attending Alabama Agricultural and Mechanical University and working toward a bachelor's degree in Food Science and Technology. Davis aspires to educate children about nutrition and ultimately work for the U.S. Department of Agriculture.
Breanna McArthur, from Fairfield, Calif., is a junior attending Alabama A&M University and working toward a degree in Food Science and Technology. McArthur aspires to earn a Ph.D. in Food Science.
Jessica Louie, from Middletown, N.J., is a junior attending Rutgers University, in New Brunswick, N.J., and working toward a bachelor's degree in Food Science Research Options, with a minor in Nutrition. Louie aspires to work as a product developer for the food industry.
About AFDO
The Association of Food and Drug Officials (AFDO), established in 1896, successfully fosters uniformity in the adoption and enforcement of science-based laws, rules and regulations regarding food, drugs, medical devices, cosmetics and product safety by either drafting regulatory rules or commenting on government proposals. By developing a broad base of support for new approaches, AFDO has become a recognized voice in determining the rules and shape of the regulatory playing field of the future. The consensus that AFDO develops is key to advancing uniform laws, regulations, and guidelines that result in more efficient regulation and less confusion among industry in the marketplace. AFDO develops support for its positions by interfacing with high-level regulatory officials, industry representatives, trade associations, and consumer organizations. This effort continues to have a significant impact on regulations at the federal, state and local level. For more information, visit http://www.afdo.org. Inquiries about AFDO can be directed to AFDO Executive Director Joseph Corby.