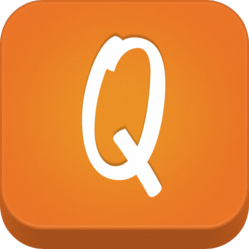 "Likes are great. But selling stuff rocks!" Jack Wrigley
Dallas, TX (PRWEB) June 28, 2013
QWIQQ has entered into an agreement with Gourmet Catalog & Buying Group, the leading and original buying group in the housewares industry, offering the QWIQQ location-based social selling platform and services to more than 300 independent gourmet retailers nationwide.
"Likes are great. But selling stuff rocks. We call it 'enhanced social engagement' and we are thrilled to work with president and founder Janis Johnson of Gourmet Catalog & Buying Group," said Jack Wrigley, co-founder of QWIQQ. Slated for introduction during the 4th annual Gourmet Catalog Retail Summer School event at the AmericasMart in Atlanta, GA during the International Gift & Home Furnishings Show next month, QWIQQ aims to connect Gourmet Catalog Store Members with its specialty app designed to sell merchandise directly to consumers in their communities. "Gourmet retailers sell every day. Social engagement is important, but actually selling during engagement is even more powerful. The timing is perfect for Gourmet Catalog Store Members to participate with QWIQQ leading up to Q4 and the holiday shopping season," Wrigley added.
QWIQQ is powered by a proprietary mobile application and is simple to use and integrate into every day business. With PayPal Inc., a global e-commerce payment and money transfer service, and Constant Contact®, Inc. (NASDAQ: CTCT) a provider of online marketing tools for small businesses, nonprofits, and associations, integrated into the app, QWIQQ is positioned to provide a single and dynamic solution to location-based mobile marketing for independent stores. "Simply put, one post with a BUY button can be created and shared in seconds. The result gives local businesses a simple yet powerful way to sell across all the important social media platforms – Facebook, Twitter, and Foursquare," Wrigley said.
"For 32 years Gourmet Catalog has continued to provide key services to keep the independent retailer independent, providing solutions for competition while alleviating big box advantages," Janis Johnson added. "With QWIQQ, Gourmet Catalog Members now possess the ability to develop an even closer bond with their communities, allowing them to directly market available merchandise at the tap of a button. We are excited for the opportunity to bring enhanced social-media selling and engagement to our Group," Johnson said.
The QWIQQ program for Gourmet Catalog Buying Group is comprehensive with benefits including a greater social media presence for retailers and touch points for engagement and direct sales. "The support from QWIQQ and terrific programs from our integrated partners such as Constant Contact and PayPal make this app the best social selling tool for independent retailers in today's market," Wrigley said.
To support the industry further, QWIQQ recently became a strategic partner with Gourmet Business magazine–the leading digital publication in the gourmet industry serving the specialty food, housewares, gift and tabletop segments – to emphasize the importance of enhanced social engagement among the publication's retailer and supplier readership.
About QWIQQ, Inc.
QWIQQ is the leader in social-local-mobile (SoLoMo) commerce helping small businesses sell more socially. Founded by John Phan and Jack Wrigley, QWIQQ is free and available in the iTunes App Store. In April, QWIQQ was nominated as one of Dallas Fort Worth's Best Startups, and in May was selected as one of only 30 companies across the country to present at Launch:Silicon Valley 2013. QWIQQ is a 2012 graduate of Tech Wildcatters recognized as one of Forbes Top 10 seed accelerators.
About Gourmet Catalog Buying Group
Since 1981, Gourmet Catalog Buying Group has been dedicated to the success of the independent retailer, with more than 300 retail members across the country. Gourmet Catalog negotiates merchandise discounts with more than 200 vendors, as well as freight allowances and special dating on behalf of its retail members.
For QWIQQ, please direct all press inquiries to:
QWIQQ
Jack Wrigley
Jack(at)QWIQQ(dot)me