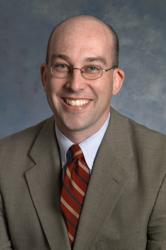 Both tablet computers and laptops have their own advantages and shortcomings, but the mobility, capabilities, functionality and especially the economy are favoring tablets.
Harrisburg, PA (PRWEB) June 28, 2013
Grudi Associates reports that new, advanced-capabilities tablet computers, including iPad, Android and others, are rapidly replacing desktop and laptop personal computers in businesses. According to a Gartner research study, tablet sales are expected to top the combined desktop and laptop market by 2015. Grudi Associates attributes the trend to efficiency, economy, a growing need for business mobility and the new, advanced capabilities of tablets. The rapid growth of high-speed 4G LTE wireless networks is also a key factor.
"We're seeing more and more companies opt for tablets, often in place of PCs," says Walt Grudi, President of Grudi Associates, a leading provider of telecom and IT services in Central PA and beyond. "Actually, it doesn't really have to be an either/or issue. Both tablet computers and laptops have their own advantages and shortcomings, but the mobility, capabilities, functionality and especially the economy are favoring tablets. This is reflected in the growth of tablet sales and the corresponding decline in PC sales."
The greatest value of tablet computers for businesses comes from the devices' mobility, compact size and special capabilities. Appropriately applying this technology can benefit a company in a wide variety of ways.
"Tablets may be the most powerful when combined with Virtual Desktop (VDI) cloud-based service," says Grudi. "They can function very much like a computer on the business's network, with the portability and convenience of a smartphone. It can utilize all of the enterprise's accessible software, files and other resources (even network printers) to do business anywhere."
Today's tablet computers are no longer limited by most of the issues that existed when they first were introduced. Two of the most significant were lack of communication ports and cumbersome printing.
Now, many tablet computers come with USB ports, which offer an ultra-high speed option for the input and output of data and information. Today's tablets can also be Bluetooth-enabled for wireless communication with other devices.
Tablet computers cannot be connected directly to printers, which required emailing documents to a computer that could print. Now, a variety of printing apps have been developed that make printing directly possible. In addition, cloud-based printing (such as Google Cloud Print and VDI) is available. Other benefits include:
Capabilities

Near immediate booting.
On-board cameras.
Touchscreen functionality.
GPS enabled for tracking and navigation.
Compatible with barcode scanners.
Mobile pay station.
eBook/ePublication reader.
Versatility

Lighter and agile.
Usable virtually anywhere.
Highly portable.
Unobtrusive for meetings and events.
Easy information sharing.
Customer Service

Self-service device for customers.
Faster customer service.
Easy form and order completion.
Direct customer information entry, signatures and authorizations.
Reach customers with information and promotions.
Productivity

Mobile access to records and knowledge bases.
Many mobile Apps.
Easy presentations to small groups.
Mobile conferencing.
There are several important considerations when choosing a tablet computer:
Speed – 4G LTE is far superior to 3G (and slower 4G HSPA) for video conferencing, media streaming and other data-intense functions.
Amount of Data – Choose a plan with sufficient data and utilize the tablet's Wi-Fi capability when possible.
Coverage – Select a carrier with high speeds in the coverage areas where the tablet will be used.
Tablet Size – get a large enough screen for the desired applications.
Modem – Some tablets are Wi-Fi only. Ensure it has a modem, if needed.
Security/Compliance – Different tablets have varying security capabilities.
Other Special Features – OEM features and after-market add-ons are available to meet individual business needs.
Cost – Tablets can vary a great deal in price based on features and manufacturers.
"If you haven't recently considered tablet computers for your business, now is the time," continues Grudi. "There are many options – Android, iPad and more – that offer excellent capabilities, efficiency and ROI. It can change the way you do business."
Read Grudi Associates' article on Tablets for Business.
Follow us on Twitter and LinkedIn.
About Grudi Associates: Grudi Associates provides a broad range of telecom and IT services that help businesses and organizations connect and communicate more effectively. Through strategic partnerships with national and regional providers, Grudi Associates delivers innovative and cost-saving wireless, data, Internet, local and long distance, telecom management and hosted solutions. By providing its customers with a single point of contact for virtually any need, Grudi Associates delivers innovative solutions and simplified telecommunications.