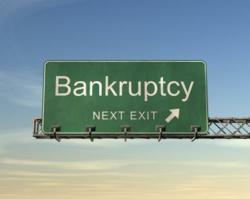 A rent to own payment history can help establish good credit history.
Austin, TX (PRWEB) June 29, 2013
ShopRTO.com releases its "Home Life after Bankruptcy Tips" and touts the rent to own home furnishing option as a viable way to keep your home comfortable, affordable and more easily managed. Rent to own home furnishings can also help consumers back to the path of a good credit rating.
Whether one has chosen Chapter 7 or 13 bankruptcy, their credit rating is basically destroyed and will need a plan to get reestablished. In the meantime, consumers still need a comfortable home for their family. That's when the rent to own option becomes much more appealing for several reasons. The customer does not need credit to obtain home furniture, appliances, computers or electronics.
The consumer is not obligated to make the next payment and can return the product at any time that will have no effect on their credit rating. More importantly, if the customer makes timely payments and purchases the item, some credit reporting agencies will use that to factor into their credit scores.
Many rent to own customers ask if the store will release their payment history to help them on their path to good credit ratings. In almost all cases, the rent to own store gladly provides their payment information. Otherwise all payment history is private and not reported so the rent to own customer has an advantage either way.
Other bankruptcy tips include making timely payments and keeping payments affordable. The rent to own payment option gives the consumer another advantage as the customer chooses the payment that best fits their budget.
Those who are not ready or want to live on a cash-only basis for a while are encouraged to live on a slim budget and buy used home furnishings. Once again, the best used home furniture deals can be found at rent to own store that look to move used inventory quickly and offer attractive used deals for refrigerators, HD TVs, furniture and most everything for the home.
For the full listing of ShopRTO's "Home Life after Bankruptcy Tips", visit their homepage.
About ShopRTO.com:
ShopRTO provides affordable home decorating and lifestyle tips for Americans and when rent to own may be right for their home shopping choices.