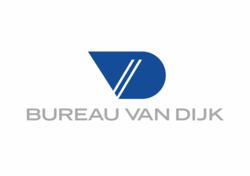 New York, NY (PRWEB) June 28, 2013
The value of global mergers and acquisitions (M&A) in H1 2013 fell 15 per cent from USD 1,762 billion in H2 2012 to USD 1,498 billion (H1 2012: 1,464 billion), continuing to form a series of peaks and troughs which began in the second half of 2011, according to the latest M&A report from Zephyr, the M&A database published by Bureau van Dijk. The figures are particularly disappointing when compared with a better-performing period such as H1 2007 (USD 3,145 billion).
Weaker deal values worldwide suppressed the overall figure. In Western Europe, deal values dropped slightly to USD 409,715 million, while North America recorded a 4 per cent decline to USD 577,654 million. The Asia-Pacific region plummeted 38 per cent in monetary terms to USD 253,361 million, while the Middle East also had a disappointing result, dropping from USD 16,738 million in H2 2012 to USD 6,724 million in H1 2013.
Indeed, of all regions examined in the period under review, only the CEE and Russia experienced an upturn, with M&A deal values rocketing 60 per cent to USD 127,476 million, which represents the best result since H1 2008. This can be attributed to a number of higher value transactions, such as the USD 14,481 million public offering by Moscow-based electricity distributor Rossiiskie Seti OAO, which represented 11 per cent of the region's deal value in H1.
Meanwhile, global private equity and venture capital investment went some way to making up for the decline in M&A as values increased 14 per cent over the six months, showing a significant improvement on H2 2012's USD 175,985 million and USD 137,345 million in H1 2012.
A total of 3,553 private equity and venture capital-backed transactions worth a combined USD 200,415 million were signed off in H1 2013, in monetary terms the best performance since 2008, when the financial crisis struck.
For further information, please contact:
Zephyr Editorial
+44 (0)161 838 9554
zephyreditorial(at)bvdinfo(dot)com
Notes to Editors:
1. Activity is based on the activity of the target country
2. The date range for H1 2013 is deals announced between 01/01/2013 – 24/06/2013 inclusive
3. The sector breakdown uses targets' activities as defined to be 'Major Sectors' by Zephyr
4. The Western Europe region covers target companies in Andorra, Austria, Belgium, Cyprus, Denmark, Finland, France, Germany, Gibraltar, Greece, Iceland, Ireland, Italy, Liechtenstein, Luxembourg, Malta, Monaco, Netherlands, Norway, Portugal, San Marino, Spain, Sweden, Switzerland, Turkey and the United Kingdom.
5. The Asia/Asia Pacific region covers target companies the Far East, Central Asia and Oceania.
6. The Middle East region covers target companies in Bahrain, Iran, Iraq, Kuwait, Jordan Lebanon, Oman, Qatar, Saudi Arabia, Syria, UAE and Yemen. It excludes Israel.
7. The Russia/CEE region covers target companies in Albania, Belarus, Bosnia and Herzegovina, Bulgaria, Croatia, Czech Republic, Estonia, Hungary, Kosovo, Latvia, Lithuania, Macedonia, Moldova, Montenegro, Poland, Romania, Russia, Serbia, Slovakia, Slovenia and Ukraine.
About Zephyr
Zephyr is an information solution containing M&A, IPO and venture capital deals and rumours with links to detailed financial company information. Zephyr covers various deal types including M&A activity, IPOs, joint ventures and private equity deals. It's published by Bureau van Dijk (BvD). The deals on Zephyr are linked to the company financials and peer reports on BvD's product range, which includes Orbis, Amadeus and Fame, for company valuation and benchmarking.
Zephyr contains information on over one million deals. Approximately 75,000 deals are added each year depending on levels of deal activity. Zephyr has no minimum deal value. All deal information is translated into English. Zephyr's UK-based researchers speak 35 languages and use native language and English sources in their deal enquiries. http://www.zephyrdealdata.com
About Bureau van Dijk
Bureau van Dijk (BvD) is one of the world's leading publishers of electronic business and company information. The company has 33 offices worldwide. BvD is best known for its range of international company information products that combines multiple high-quality data sources with flexible software to allow users to manipulate data for research, marketing intelligence and analysis. Products include Fame, Orbis, Amadeus, Bankscope, Isis and Osiris. BvD also publishes the global M&A database, Zephyr. http://www.bvdinfo.com