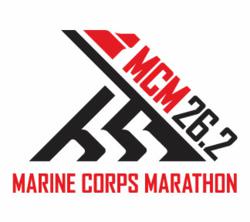 Team SSC will help improve the national response to deployment exposure injuries.
Washington, DC (PRWEB) June 30, 2013
"Team Sergeant Sullivan Center will help improve the national response to deployment exposure injuries by raising funds to support medical research and innovative healthcare for the resulting complex emerging diseases," said Daniel Sullivan, SSC President. "Our efforts will help fill a gap now left open for hundreds of thousands Veterans who, based on VA health care data and on historical experience from the 1991 Persian Gulf War, have and will come forward with post-deployment exposure illnesses in the years to come."
A review of VA healthcare utilization records indicates nearly half a million returning post-9/11 era Veterans are already sick—with physical, often mis- or un-diagnosed symptoms that affect their lungs, hearts, brains, and other systems. These post-deployment illnesses, like other battle wounds, can be severely debilitating and have been linked to toxic and environmental exposures. After past wars, such as the Persian Gulf and Vietnam Wars, it has taken over two decades for the nation to develop a coherent response to illnesses related to toxic deployment exposures.
"Today, and now, as an nation working together," continued Sullivan, explaining the purpose driving the team and the organization for which it will raise money, "we will heal the wounds of our national legacy of failure to respond expeditiously to the needs of those who suffered Agent Orange exposures and Gulf War Illness, and fulfill our national obligation to defend those from illness who have defended us in war."
The Sergeant Sullivan Center (SSC) is named for an post-9/11 Iraq Veteran, Daniel's brother Tom, who died from illnesses that have since been associated with environmental exposures and for which there was no effective treatment offered by existing healthcare providers when he was sick. The SSC supports emerging healthcare centers of excellence and networks of providers that treat Veterans with these complex symptoms, identifying specific causes through research and developing innovative treatments. Runners and fundraisers on Team Sergeant Sullivan Center will use online crowd funding to help this cause.
Founded in 2010 by the family of a Marine who fell to post-deployment illnesses, The Sergeant Sullivan Center is a 501 (c) (3) nonprofit organization dedicated to improving health outcomes for current and former military personnel, especially those who are suffering from emerging, complicated, or currently unexplained post-deployment health concerns, through awareness, research, and connection. More information is available at http://www.sgtsullivancenter.org. No federal or Marine Corps endorsement is implied.