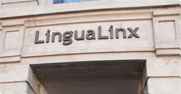 Cohoes, New York (PRWEB) June 28, 2013
LinguaLinx Inc. today announced the second stage of its expanded growth and hiring program to meet the increased demands of the multi-billion dollar language services industry.
In the latest move, LinguaLinx has hired three new employees on top of its previous expansion in November, 2012.
The extra capacity will meet growing demand from corporations, manufacturers and government agencies to communicate with diverse populations in over 100 languages.
LiguaLinx's most popular services include document translation, website translation, multilingual desktop publishing, language interpretation and cultural consulting.
According to LinguaLinx president David Smith, the hiring initiative is designed to provide a growing number of clients with personalized support through dedicated account executives.
"We've seen a steady rise in demand for our services, and June has been an especially busy month," said Smith. "In addition to our regular workload, we were tasked with completing 2.5 million words of translation in three weeks' time."
Smith adds that the company recently completed another very large job, extended and grew high-volume government contracts and acquired six new accounts.
"Clients of this caliber require the highest level of personalized support and project reporting. This can only be accomplished by maintaining significant account executive capacity in addition to our production capabilities," he explains.
Human Resources Manager Charlotte Knoll elaborates on the importance of account executives for high-volume clients as well as market development.
"Account executives act as consultants who work with clients to determine translation needs and the most accurate, cost-effective solutions. They also stay in close contact with clients to report on the progress of any project, large or small, and ensure that production is on track."
Knoll goes on to put this into perspective. "We have many high volume clients. One of them has had over a million words translated each year for the last six years. They obviously need an account executive who can work closely with them to make sure projects are completed and to help them report and justify translation expenses."
She adds that account executives also play an important role in business development. "They also reach out to find new clients who are realizing the importance of accommodating diversity but don't necessarily know how to start."
Three new account executives have been added as a part of the current expansion. The appointees express enthusiasm for the company and its services.
Jason Beach comes to LinguaLinx with extensive experience in account management and business development. He has provided account support to industries that frequently utilize foreign language services for functions such as human resources, finance and multinational operations.
He has also managed a multi-million dollar business location with over 80 employees. This experience will provide immediate capacity to effectively service premier accounts and collaborate with production personnel to ensure that high-volume projects are completed.
Beach says: "I enjoy helping companies grow and reach the next level. I was always fascinated with college classes I took on cultural sensitivity, so LinguaLinx was the perfect opportunity to join the two in today's global world."
Another new hire, Ryan Crist, also brings several years of account management experience with clients in industries where translation is an important activity. Crist has worked in a consulting capacity with industries such as legal, business-to-business and medical devices.
He joined LinguaLinx out of the desire to join a fast-growing company providing exciting and useful services. "As the world becomes more flat, cultural and geographic barriers are broken down. The ability to sell your brand globally becomes more imperative. To be a part of that is exciting and motivating to me."
As a corporation that is frequently included on the Inc 500/5000 list of America's fastest-growing companies, LinguaLinx will afford Crist and other account executives the opportunity to make an immediate impact.
Clients in the multi-billion dollar language services industry will benefit from the guidance and service of experienced professionals to help drive growth and successfully complete large scale projects. For the company and its clients, things are looking up.
###
About LinguaLinx, Inc.
LinguaLinx, Inc. is a full-service global marketing company providing an array of services ranging from outsourced documentation, XML migration and content authoring to multilingual solutions in over 100 languages such as translation, interpreting and desktop publishing. LinguaLinx partners with clients to enhance all aspects of their content lifecycle and achieve a greater return on their multicultural marketing efforts.