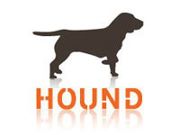 Housing-related hiring continued to be strong on Hound.com, a leading job site.
Pasadena, CA (PRWEB) June 28, 2013
The Trulia housing barometer, a leading real estate economic indicator, reported this week that the market in May was 61 percent back to normal. The housing recovery is churning steadily forward, spurring employer confidence and housing-related hiring on Hound.com.
The Trulia housing barometer charts the monthly progression of the housing recovery and is a leading economic indicator in the real estate market. While Trulia has made steady reports of improvements from month to month, May's figures marked the first time that the housing market was now 61 percent "back to normal." In a 7 percent leap from April's reading, all signs point to a continued and sustained housing recovery, with little indication of slowing down.
In calculating the housing market's recovery, Trulia averages the percentage of construction starts, home sales, and the rate of delinquency and foreclosure rates together. The resulting percentage represents how close the housing market is to being back to "normal," or its pre-housing bubble levels. Construction starts and home sales both climbed and the delinquency/foreclosure rate continued to drop in May, contributing to the jump from the previous month. According to Jed Kolko, Trulia's Chief Economist, the housing recovery is "now in its teenage years: awkward growth spurts and on the verge of having to support itself."
Kolko's observation referred to the Federal Reserve announcement this month that it plans to ease off from its bond-buying program by the end of this year. The low mortgage rates have been crucial to the improving housing market, and the announcement sparked immediate fears that it could lead to a slowdown in the recovery.
From a jobs standpoint, the Fed announcement did not appear to dampen employer confidence. Housing-related hiring continued to be strong on Hound.com, a leading job site. The job site listed more than 4,300 construction openings and 4,500 real estate openings. Other related industries, such as the manufacturing companies that supply builders, continued to be robust as well. As the government begins to level off on the stimulus measures it has taken to boost the economy, job-seekers continue to keep fingers crossed that a non-government supported housing market will remain strong.
About Hound
Hound.com is a job search site based in Pasadena, CA. It is a part of the Employment Research Institute and owned by A. Harrison Barnes.