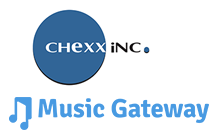 Through PacNet, users with an account at Music Gateway can accept payment by credit card, debit card or local electronic payment from countries around the globe, yet receive funds quickly, in the currency of their choice
Vancouver, BC (PRWEB) June 27, 2013
Music Gateway, a pioneering web platform for artists, studios and collaborators who wish to seek out new professional partnerships, recently launched the http://www.musicgateway.net site. Developed by musicians, for musicians, Music Gateway provides a global business platform for musicians and industry professionals to find session work or connect with the right talent to complete their projects.
Music Gateway has already attracted thousands of members, each of whom is now registered to use this innovative site. It is a safe place for creative collaboration, but it also offers highly relevant tools that make it easier for artists to manage the business side of their careers. The platform combines every aspect a professional musician requires in one easy to use package.
The brainchild of founder and CEO Jon Skinner, Music Gateway is poised to change the way artists market themselves, find projects, collaborate and connect. The business platform is uniquely designed to empower artists to branch out across borders. A key feature of the Music Gateway platform is the creation of an account that allows the artist to receive payment or to pay other users for their services.
Music Gateway's inbound and outbound payment processing capabilities are powered by the PacNet Services group of companies. PacNet is an international payment processing company with over 19 years experience in fulfilling the payment processing needs of companies around the globe. "Through PacNet, users with an account at Music Gateway can accept payment by credit card, debit card or local electronic payment service from countries around the globe, yet receive funds quickly, in the currency of their choice", says Brian Weekes, Head of Sales for PacNet's European arm.
Music Gateway will rely on PacNet's sister company, Chexx Inc., to send payments on behalf of members. Chexx Inc. specializes in sending payments to beneficiaries in virtually every country. No stranger to the music industry, Chexx Inc. currently works with some of the leading firms, sending high volumes of multi-currency royalty and affiliate payments around the globe.
About Music Gateway:
Music Gateway is a pioneering platform for aspiring or established artists and bands, musicians, producers, publishers, record labels, songwriters or even TV and film studios who wish to collaborate and seek out new professional partnerships. Developed by musicians, for musicians, Music Gateway provides a global business platform for professionals & aspiring pros to find session work, collaborate and seek out the right talent that meets the needs of their own projects.
About PacNet:
PacNet Services is an international payment processing company with representation on six continents. PacNet offers a diverse range of both traditional and electronic payment services for e-commerce, direct mailers, publishers and more. Some of the payment facilities offered by PacNet include credit card processing in 130 currencies, direct debit, EFT, ACH, cheque processing and bank transfer collection from the US, UK and around the world. PacNet also initiates payment disbursement by check and EFT for refunds, rebates, commissions and royalties in both major and developing markets around the globe.
About Chexx Inc.:
Chexx Inc. serves the payment disbursement needs of artists and agents, clinical trial companies, market research companies, international payroll, sales organizations and affiliate managers around the world. They specialize in providing timely, convenient and cost-effective payouts with excellent results. Chexx Inc. maintains a large network of regional banks to provide payment coverage in over 200 countries. Considerable resources are focused on technical integration and relationship management with each banking partner, resulting in stable global coverage and built in redundancy in key regions.