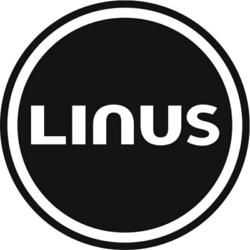 Bohemia, NY (PRWEB) June 28, 2013
On June 28, city bike designer, Linus Bike, comments on the popular bikeshare program, Bikeshare, that is launching in Indianapolis next year.
According to an article titled, "Popular bikeshare program in Indy," published on June 19th, 2013 on Fox59.com, Bikeshare, an urban bicycle sharing program that is gaining popularity nationwide, is coming to the city of Indianapolis this year. The Board of Public Works "recently approved the $1 million contract to build the infrastructure for the program, which received its funds from a Congestion Mitigation and Air Quality (CMAQ) grant through the Federal Highway Administration."
The program is scheduled to launch in May 2014, with about 300 bicycles stationed in 24 spots along the Indiana Cultural Trail (ICT).
Executive Director of the ICT Inc., Karen Haley, says, "Indianapolis has been mentioned as a great place to see by the seat of your bike. The trail is a big part of what makes it an easy way to get around Indianapolis so we just think it's a natural fit for all of the new bicycling initiatives around town."
The program will allow residents and visitors to pick up a bicycle at one of the stations and ride it for as long as they like before dropping it off at either the same station or one of the others around the city.
Jason Latty, a representative from Linus Bike, a city bike designer, thinks it is great that Indianapolis has followed in other the major U.S. cities' footsteps in adapting a bike-sharing program. "Bike-sharing programs are really becoming the next big thing in all the big-time U.S. cities. It gives residents and tourists, especially, a great transport alternative to get around."
Linus Bike is a California-based bicycle manufacturer that specializes in creating vintage style city bikes and commuter bikes. Not simply a bicycle company, Linus Bike sells a complete line of accessories for the environmentally conscious and for those who have a fondness for European style bicycles and the great tradition of European cycling.
#####