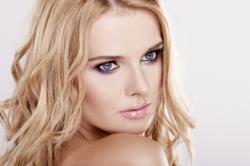 Patients who take the time to prepare their bodies for their upcoming surgeries will find they have a much more successful cosmetic surgery experience. A healthy person will enjoy an easier recovery and will also get the best result possible
Newport Beach, CA (PRWEB) June 28, 2013
"Patients who take the time to prepare their bodies for their upcoming surgeries will find they have a much more successful cosmetic surgery experience. A healthy person will enjoy an easier recovery and will also get the best result possible," stated Dr. Sadati.
Dr. Sadati sees and treats patients throughout Newport Beach and Orange County. He is a well-known facial plastic surgeon who has earned a reputation for providing patients with truly personalized results. He often provides patients with custom pre-operative and post-operative instructions. The tip sheet he released details common advice that he gives to his patients. Some of the highlights of the tip sheet include:
Avoid alcohol. Don't drink for at least two weeks leading up to the operation, as alcohol can impair the body's ability to heal itself after the surgery.
Quit smoking. Patients who are about to have a nose job done by Dr. Sadati should note that they will need to quit smoking at least two weeks prior to the surgery, and they will not be able to start up smoking again until two weeks after the operation is complete. Smoking can significantly impair the results that are achieved during the plastic surgery procedure.
Increase vitamins and nutritional supplements. Dr. Sadati recommends every patient to boost their own immune system by taking an increased amount of Vitamins C and E. He also encourages each patient to take an Iron supplement to help increase their strength and endurance before, after, and during the operation.
Don't take blood thinning medications. This includes medications such as Aspirin or ibuprofen. Blood-thinning medications should be avoided prior to the operation because they can cause the patient to lose too much blood during the surgery.
Purchase soft foods in the days leading up to surgery. Soft foods that many patients enjoy after their procedure include soup, applesauce, yogurt, soft eggs and ice cream.
Have any prescriptions you need filled prior to surgery. This prevents an additional stop on the way home from the hospital, allowing the patient to focus on resting.
"These tips will help any patient become mentally and physically prepared for the plastic surgery experience. While most cosmetic surgery procedures are elective, that doesn't necessarily mean they are easy. Patients must understand that every surgical procedure, whether elective or medically-necessary, is traumatic for the body," explained Dr. Sadati.
Dr. Sadati has been practicing as a board certified facial plastic surgeon for more than a decade. He prides himself on his ability to get to know each patient on an individual basis in order to provide them with customized care that specifically addresses their needs. His expert surgical skill and precision allows him to provide patients with results that truly complement their facial features. He works with patients from many different backgrounds and ethnicities and enjoys providing natural-looking results. Interested patients are invited and encouraged to book a complimentary cosmetic consultation appointment to find out if they are a good candidate for this procedure.
To find out more information about the importance of a well-balanced diet and proper nutrition before a rhinoplasty operation, contact Dr. Sadati's office today.