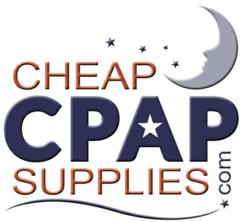 The site design and functionality reflects the growth and expertise of CheapCPAPSupplies.com today.
Asheville, NC (PRWEB) June 28, 2013
CheapCPAPSupplies.com is pleased to announce the release of its new website.
The site design and functionality reflects the growth and expertise of the company today. A few of the site improvements include revised navigation, home page search by manufacturer, information about filing through insurance, and more.
In addition to the new look and navigation, customers will benefit from registering with CheapCPAPSupplies.com for better user and ecommerce experience. Registered users can access information from the eNewsletter, quick access recently to recently viewed items and online-chat option with a member of the professional clinician and support staff.
And don't forget about the Sleep Apnea Station blog. Information about CPAP basics, industry news and trends, compliance, filing through insurance and more is posted weekly. Find more articles on information you need by searching tags and categories like CPAP maintenance, product reviews, insurance requirements, etc.
CheapCPAPSupplies.com is an online retailer of CPAP machines, equipment and accessories dedicated to helping you find the products that best fit your sleep therapy needs. From masks and machines, to humidifiers and supplies, you can purchase name brands with confidence, backed with a 30-Day Guarantee. CheapCPAPSupplies.com is a division of Aeroflow Healthcare, who has been providing high quality care to patients since 2001. For more information, please call 1-866-298-6482 or visit our site http://www.CheapCPAPSupplies.com.