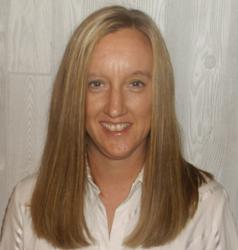 Clearwater, FL (PRWEB) June 28, 2013
Kathleen O'Brien, RHIT, has been named Director of Coding Compliance for Pyramid Healthcare Solutions, a leading provider of revenue cycle management services for the healthcare industry.
In her new position, O'Brien, a Mason City, Iowa, resident, is responsible for overseeing all assigned operational functions for Pyramid's Compliance Division including coding delivery, quality and education, and strategic company initiatives. She also will develop, implement and maintain standardized, organization-wide policies and procedures to monitor the success of the coding and quality teams.
"We have experienced significant growth over the past year for our healthcare auditing services," said Jay Hutchinson, COO of Pyramid Healthcare Solutions. "Kathleen's extensive experience and expertise have positioned her to successfully lead our audit division at Pyramid."
Previously, O'Brien served as Manager of Coding Compliance & Education for Pyramid. In that role, she ensured a high standard of quality and productivity for coding and abstracting of medical records, and facilitated data quality for hospital outpatient and physician offices services.
O'Brien graduated from Rasmussen College in Mankato, Minn., with a degree in Health Information Technology.
In addition, O'Brien is an AHIMA approved ICD-10-CM/PCS Trainer.
For more information on revenue cycle management services from Pyramid Healthcare Solutions, visit http://www.pyramidhs.com.
About Pyramid Healthcare Solutions
Founded in 1985, Pyramid Healthcare Solutions partners with healthcare providers to assess, validate and resolve gaps in their revenue cycle, leading to improved and sustainable financial results. Owned by Avantha, Pyramid offers a complete best-practice suite of revenue cycle solutions, including extended business office, full business office outsourcing, medical billing, coding services (on-site and remote), HIM outsourcing services, cancer registry, and compliance auditing. Headquartered in Clearwater, Fla., Pyramid employs more than 300 credentialed, knowledgeable healthcare professionals and best practices developed with more than 500 clients. For more information on Pyramid Healthcare Solutions, visit http://www.pyramidhs.com.
About Avantha
The US$4 billion Avantha Group is one of India's leading business conglomerates. Its successful entities, in addition to Pyramid Healthcare Solutions, include BILT, Crompton Greaves, Avantha Power & Infrastructure, The Global Green Company, Biltech Building Elements, JG Containers Sdn Bhd, Solaris ChemTech, and Salient Business Solutions. With an impressive global footprint, Avantha operates in more than 20 countries, employing over 22,000 people worldwide. The Group has business interests in diverse areas including power transmission and distribution equipment and services, paper and pulp, energy and infrastructure, insurance food processing, glassware, chemicals, farm forestry, IT and ITES. Led by Gautam Thapar, Avantha demonstrates strong leadership globally and emerges as a focused corporate, leveraging its knowledge, leadership and operations, adding lasting value for its stakeholders and investors. For more information on Avantha group, please visit http://www.avanthagroup.com.
Avantha PR Contact: Shravani Dang, VP & Group Head - Corporate Communications, Avantha, Tel: +91-981-126-1080, Email: s(dot)dang(at)avanthagroup(dot)com.