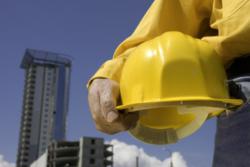 Burbank, CA (PRWEB) June 28, 2013
When many individuals hear the term "artisan" the fields that are generally recognized are artists, composers, painters and the like. However, in the insurance industry an artisan is anyone who may provide services in the trades, general repair and smaller commercial companies. This elite group can also include roofing and carpeting installers, subcontractors – just about any individual or small group of people who work within the trades and construction industry. Even interior and exterior painters, flooring finishers, kitchen and bathroom tile professionals and those who wallpaper rooms come under the umbrella of artisan.
General liability insurance for these groups needs to be comprehensive and affordable. While general liability insurance covers medical payments for falls and injuries that are caused by the artisan contractor plus any property damage that may be the artisan's fault, artisan contractor liability insurance goes much further. Any member of this group will verify that an extraneous expense other than the regular cost of doing business can affect profits and cash flow. Since most of the artisans are not large corporations that can absorb losses in time, the small business owner can go under if presented with a large bill.
Some of the benefits of the artisan contractor general liability insurance are coverages that protect the company owner in law suits that result from damages that occur after the contractor has completed the project and left the job site. It could be that the small company unknowingly purchased sub-standard raw materials from a third party and the home owner is holding the contractor responsible. Whether the artisan contractor is found at fault or not, this broadened coverage will pay for legal fees which can add up. Additional coverage's can also be included that cover loss, theft or damage to specialize tools whether they are on-site or en route to the site. Coverage can also be written to protect computer hardware and software. This is important especially when the artisan contractor carries a laptop while performing work at a site.
USA Business Insurance is always happy to offer new programs and concepts in commercial insurance industry for specialty professions. If a potential customer has specific state requirements such as minimum liability limits, these will always be taken into consideration.
For more information about artisan contractor general liability insurance, go to http://www.businessinsuranceusa.com/electrician-business-insurance.