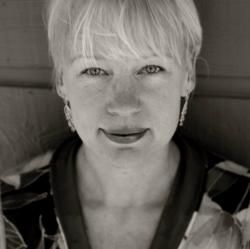 Find new ways to provide your clients with answers and solutions.
Austin, TX (PRWEB) June 28, 2013
The business environment is rough terrain. Whether a business is selling a product or a service, the same obstacles and struggles persist. Achieving success can be a stressful process, especially when considering all the various moving parts that need to align in order to achieve success. Most business owners tend to continue with the same methods or business model because that is what has worked for the business in the past. Working on new revenue streams for a business while summoning creative energy for various daily tasks, not to mention the actual running of the business, is daunting. So what's a business owner to do?
For 97 Degrees West owner Vera Fischer, the answer lies in streamlining the business, enhancing product offerings and adding value-based services. "This helps boost top-line revenue while decreasing expense line items," she says.
The natural progression begins with a thorough analysis of the business infrastructure. After a deep cleaning, it's time to think about ways to generate new revenue streams. Daunting though it may seem, Fischer assures it's not as hard as it sounds. "It's helpful to be open in every client conversation you encounter. Ask yourself questions such as, 'What do they need?' and 'What are they missing?' Find new ways to provide your clients with answers and solutions," Fischer says. In keeping with this open nature, revisiting business prospects that were never closed is also helpful. These experiences serve as learning lessons and provide a new opportunity to evaluate current business offerings along with the potential evolutions within the company that could create new prospects.
During 2012, 97 Degrees West received numerous prospect inquiries that included business owners who needed the agency's services, but did not have the budget to support their needs. After a few dozen calls that felt like déjà vu, the light bulb appeared for Fischer. As her team worked together and brainstormed, they realized that the roadblock for a number of businesses always boiled down to one thing – budget. Fischer and her team came to several conclusions about their new target market.
1. The majority of the prospects' needs centered on five or six specific services.
2. The services that were consistently requested had various levels of complexity and services attached. The group they wanted to target required only the basics of these services, allowing for a low-level of complexity in deliverables.
3. Time was a major issue for this market. As with any client or business, it was crucial that the services fit their budget and they needed it to be done quickly.
4. Access to a team of experts was a must. A key component of success for these businesses was professional guidance.
With a new business plan in plan in place and a new market to reach, 97incubator was born. As a division of 97 Degrees West, 97inc focuses on small businesses with small budgets and tight deadlines. With two clients currently in the beta phase, 97 Degrees West is pleased to report that the program is working and serving a niche in the market.
About 97 Degrees West
Proudly based in Austin, Texas, 97 Degrees West is a fiercely independent agency, not only in ownership structure but, more importantly, from the conventional wisdom and practices of the marketing industry. They have depth and expertise in all the traditional areas -- interactive, account service, strategic planning and creative execution -- yet don't confine themselves to these boxes. The agency's strengths lie in its ability to identify a company's core values and develop clear, precise branding and positioning that have a creative voice and speak to the truth of the brand. 97 Degrees West is a HUB certified agency.