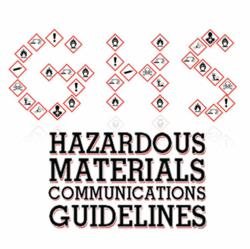 I am not seeing urgency from businesses to get this training... Numerous businesses don't realize they fall under the requirements of the new OSHA standards
Greenville, NC (PRWEB) June 27, 2013
LBA University® course director Bryan Dixon is voicing concern that many businesses may find themselves exposed to OSHA compliance issues when a Dec. 1, 2013 deadline rolls around. This is when new training requirements go into effect for the Revised Hazard Communications Standard Safety Data Sheets Globally Harmonized System (HazCom GHS).
"I am not seeing urgency from businesses to get this training accomplished with so little time remaining," said Dixon. "Numerous businesses don't realize they fall under the requirements of the new OSHA standards."
Dixon has spent years managing safety issues for companies. He is an OSHA-authorized safety instructor with two decades of industrial, construction and fire safety training experience.
"Every business should evaluate and re-evaluate the listed exemptions in the OSHA standards to insure their thinking of exemption is legitimate," added Dixon.
LBA University® has compiled an easy to understand briefing paper "HazCom GHS Guidelines for Employers". It is relevant to businesses small and large, but especially small businesses that may assume they are exempt from compliance.
What businesses are exempt from the new HazCom GHS compliance standards? Dixon encourages business owners and managers to find out by reading "HazCom GHS Guidelines for Employers" at http://www.lbagroup.com/blog/ghs-guidelines-for-employers/.
"The new HazCom GHS standard requires businesses, where hazardous chemical compounds are present to train their employees on changes the Globally Harmonized System introduced and it must be completed by Dec. 1, 2013," said Dixon.
He pointed out that many businesses don't understand is that the chemicals do not have to be a specific grade such as commercial or industrial. Even many common consumer chemicals used in a business or commercial setting will fall under the new HazCom GHS.
Dixon said even businesses using seemingly benign chemicals such as construction adhesives, motor oil, paints and cleaning supplies must provide workers with OSHA compliant HazCom GHS training before Dec. 1. OSHA has mandated that all affected workers must be trained to read and understand the new safety data sheets and chemical labeling criteria.
There are convenient and inexpensive training options available from LBA University and others so that all businesses can rest easy knowing they are OSHA compliant and that their employees are trained properly. There are both on-site and online training options to meet the HazCom GHS requirements.
For assistance in complying with the OSHA HazCom GHS training requirements before the Dec. 1, 2013 deadline, contact Bryan Dixon at 252-757-0279 or [email protected]
About LBA
LBA Group, Inc. has 50 years of experience in providing RF asset solutions and risk management for industrial and telecommunications infrastructure assets. The company is comprised of LBA University, Inc., providing on-site and online professional training; LBA Technology, Inc., a leading manufacturer and integrator of radio frequency systems, lightning protection, and EMC equipment for broadcast, industrial, and government users worldwide; and the professional engineering consultancy Lawrence Behr Associates, Inc. The companies are based in Greenville, N.C., USA.
To keep up with developments taking place in the LBA family, "Like" us on Facebook at: https://www.facebook.com/LBAGroup.