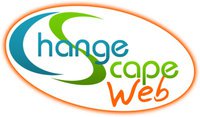 Businesses continue to expand their use of social media to market their business. The Marketing Powerhouse Series is designed to help businesses take their social media marketing to the next level by effectively using blogging, LinkedIn, and Twitter
St. Charles, Missouri (PRWEB) June 29, 2013
Blogging is most likely the single most important thing businesses can do to be more findable online. Blogs are great for search engine optimization. Companies that blog have 97% more inbound links and 55% more website visitors. Twitter and LinkedIn are among the best tools to help promote a business blog. Yet many businesses are not harnessing the power of blogging, Twitter, and LinkedIn.
Changescape Web is offering the Marketing Powerhouse Series focusing on LinkedIn, Twitter and Blogging training. Using these three together can yield powerful results for businesses.
The Marketing Powerhouse series will address:

What is a blog and why is it so important
How to blog effectively for business
Ways to create topics to blog about
How to format a blog post
Creating an effective LinkedIn profile
Using LinkedIn Groups
How to effectively search for people and companies on LinkedIn
How to advertise on LinkedIn and Twitter
The power of Twitter
How to use lists and hashtags to grow subscribers and followers
How to search and monitor Twitter
How to use Twitter and LinkedIn to promote business blogs
"Businesses continue to expand their use of social media to market their business. The Marketing Powerhouse Series is designed to help businesses take their social media marketing to the next level by effectively using blogging, LinkedIn, and Twitter," said Ken Tucker, Owner of Changescape Web. Changescape Web has done several social media training classes, including hands on Facebook and Social Media Boot Camps.
The Marketing Powerhouse Series training sessions will be held at the Greater St. Charles County Chamber of Commerce, 2201 1st Capitol Dr St Charles, MO 63301-5805. All classes will run from 10 a.m. to 11:30 a.m.
Blogging – July 9
Twitter – July 16
LinkedIn – July 23
The cost for each session is $20 for Greater St. Charles County Chamber members and $30 for non-members. To register visit the links below or call (636) 946-0633.
The Marketing Powerhouse Series: Blogging - 07/09/13
The Marketing Powerhouse Series: Twitter - 07/16/13
The Marketing Powerhouse Series: LinkedIn - 07/23/13
Ken Tucker is an Adjunct Professor at the St. Charles Community College (SCC). He teaches Social Media Marketing (CPM-230-80/BUS-272-90) and Content Management Systems (CPM-260-40), both three hour college credit classes taught each Fall and Spring Semester. Mr. Tucker is also an Inbound Marketing Certified Professional.
Changescape Web is a full service online marketing firm based in St. Charles, MO specializing in marketing strategies; inbound marketing, social media strategy, social media education, website development, search engine optimization, lead nurturing, email marketing, and online advertising.