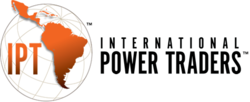 Miami, FL (PRWEB) June 29, 2013
IPT announced today it would be increasing its inventory of Caterpillar Generator Set Radiators with additional radiators for use in CAT's C15, C27, C32, 3512, and 3516 products.
The company's decision to add these products inventory were the result of an internal analysis that identified the need for increased inventory levels in response to the anticipated demand from the upcoming Hurricane Season and improvements in the power generation market in general.
IPT is a global source of new and used power generation equipment possessing expertise in the Latin American market. Uniquely positioned within the new, used and surplus power generator industry, IPT offers the region's retail and resale markets a single source for all of their varying power generation needs.
Please visit IPT's web site at http://www.ipowertraders.com/AboutUs/ for more information, news and related data. If you require additional assistance, or have further questions, please direct inquiries via email to sales(at)ipowertraders(dot)com or contact us directly by phone at (305) 885-9885.