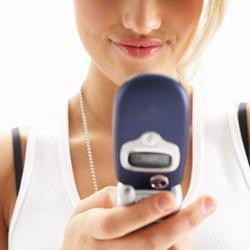 How to Text a Girl is made simple by Bobby Rio
(PRWEB) June 28, 2013
Bobby Rio claims he can get any man a date in just 3 texts. The TSB Magazine publisher and Make Small Talk Sexy author claims his dirty secret was that he once didn't know how to text women. "I was a conversation Jedi," claims Rio, "But I was losing girls when I'd try to set up a date over text."
According to the best-selling men's dating advice author, he overcame his texting difficulties when he met Rob Judge, a self-proclaimed New York City serial dater. "Rob let me look through his iPhone," explains Rio, "And I was sold."
Rio retold his choice encounter with Judge in an online presentation he recently made public for a limited time. To hear Rio's account, along with the secrets on how to text a girl (the keylock sequence), click here.
Judge taught Rio "the keylock sequence," which is a very specific sequence of texts that gets women excited to meet up with a man for a casual date. "This even works if you're in the friend zone," promises Rio.
According to Rio's theory, the keylock sequence delivers the 3 emotions a woman needs to feel in order to be comfortable and excited enough to meet up with a man for a date. "I can't believe it's this simple," proclaims Rio, "Just three easy texts."
The keylock sequence constitutes a large portion of the eBook Rio released on texting women, Magnetic Messaging. The comprehensive book walks men through the various stages of a relationship and how to use text to strengthen their relationship with women by effective communication.
Already the book has sold thousands of copies and garnered glowing reviews from around the web. Most recently the book was translated into Spanish, finding its way into Latin American, Europe, and Mexico.
"This stuff works in other languages, too!" Rio proclaims. According to the Magnetic Messaging course, how to text a girl is a "universal" mindset. "All girls appreciate it," adds Rio.
To learn more about Bobby Rio, hear about the keylock sequence, discover how to text a girl, and watch a limited-time presentation (currently available for no charge), click here.
Amy Anderson is a writer who works for Date Hotter Girls Ltd.