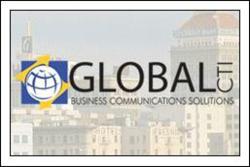 "We are honored to receive this award for world class customer satisfaction," said David Kaiser, President of Global CTI.
(PRWEB) June 29, 2013
Global CTI today announced it has earned ShoreTel's Partner Customer Excellence Award. ShoreTel®, the leading provider of brilliantly simple unified communications platforms including business phone systems, applications and mobile UC solutions, announced award recipients for the first half of the Partner Year (October 2012 through March 2013), and Global CTI was honored as a customer satisfaction achiever in its Champion Channel partner program.
Global CTI
"We are honored to receive this award for world class customer satisfaction," said David Kaiser, President of Global CTI. "Our Mission and Core Values center around helping our clients become as successful as possible and this honor is proof that we are committed to our mission and that our core values guide our behavior."
ShoreTel's highly qualified partners include value added resellers (VARs) and system integrators that help customers navigate a world of voice over IP (VoIP) options, including LAN, WAN, call center, voice and data application integration, technology deployment, as well as training and support. The Partner Customer Excellence Award is presented to ShoreTel's channel partners that have achieved world-class customer satisfaction scores of 55+ as measured by an independent third party.
"We're pleased to acknowledge Global CTI and this achievement in customer satisfaction," said Charles Krogman, vice president worldwide channel management. "Global CTI exemplifies the best in delivering our innovative products and leading business solutions to our ShoreTel customers".
About Global CTI
For over 30 years, Global CTI has been dedicated to providing the highest quality and most intuitive communications solutions for its many clients. The company features a proprietary implementation approach for unified communications that works equally well for businesses and organizations of all sizes and industries. With a strong regional presence and unmatched customer satisfaction, there's no question that Global CTI is worth looking into for business communications solutions.
About ShoreTel, Inc.
ShoreTel, Inc. is a provider of business communication solutions whose brilliantly simple unified communications platforms, applications and mobile UC solutions promise a new rhythm of workforce engagement and collaboration. With costly complexity eliminated by design from its award-winning, all-in-one IP phone system, UC and contact center solution and its industry-leading hosted phone system, workers enjoy a freedom and self-reliance that other providers can't match. Users have full control to engage and collaborate, no matter the time, place or device, for the lowest cost and demand on IT resources in the industry. ShoreTel is headquartered in Sunnyvale, California and has regional offices and partners worldwide. For more information, visit http://www.shoretel.com or http://www.shoretelsky.com.
ShoreTel and the ShoreTel logo are trademarks or registered trademarks of ShoreTel, Inc. in the United States and/or other countries.