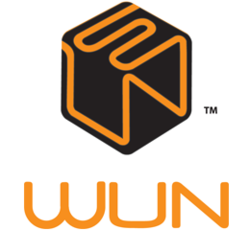 New York, NY (PRWEB) June 28, 2013
WUN Systems LLC, a workspace technology provider with offices in Los Angeles, New York, Miami, Houston, San Jose and Toronto recently announced its role and participation at the 8th Annual WANY Conference for Members and Industry Thought Leaders.
"We're proud to have sponsored the recent Warm and Fuzzy 8th Annual Workspace association of New York," says James Tuffery, sales manager for WUN Systems. WUN Systems has been a long time WANY member, and we believe in the initiatives and philosophy of the WANY," continues Tuffery. WANY is a well-respected organization, and is known as "the home of the only A+ certified workpaces in the New York Area."
The Workspace Association of New York is, "proud to present its 8th Annual all-day Industry Conference titled, Warm & Fuzzy on June 14, 2013 at Select Office Suites (the 1115 Broadway, Select Penthouse Conference Center) for its members with industry captains and thought-leaders from the US and around the world."
"WANY was the perfect opportunity for WUN to meet with our current workspace customers, as well as meet with those new to the workspace industry," says Tuffery. WUN Systems was part of all networking opportunities, as well as educational sessions," says Tuffery. WUN Systems was named as a key WANY sponsor, and sponsored the trip for two to Jamaica, as well as the after-party networking event.
About
WUN Systems provides workspaces with data, telephone systems, VoIP, WiFi, Internet, security and cloud services designed specifically for executive suites in over 80 cities across North America. WUN Systems' voice and cloud-based technology products enable workspace providers to deliver enterprise-grade products and services to executive suite clients. For more information, please call WUN at 877-986-2801.