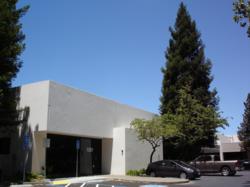 Our new facility and our recent ISO 9001:2008 certification reflect our commitment to expand as a premier developer and manufacturer of RF and microwave products
(PRWEB) June 28, 2013
SenarioTek, a leading designer and manufacturer of RF and microwave products, has announced the opening of their new 12,000 square-foot facility in Santa Rosa, CA. The larger space integrates research, development, and manufacturing for the continued expansion of the switch matrix, frequency converter, and calibration product lines.
The new facility allows for a productive work flow with dedicated production, test and quality areas. There is additional room for system development, which allows for ease of movement through production, test, and shipping. The interactive work areas increase positive communication and ensure high quality products.
"Our new facility and our recent ISO 9001:2008 certification reflect our commitment to expand as a premier developer and manufacturer of RF and microwave products," said Simi Ghiasvand, President and CEO of SenarioTek. "The quality and reliability of our products has given defense and commercial manufacturer's confidence that SenarioTek can deliver solutions for their toughest RF and microwave challenges."
About SenarioTek
SenarioTek designs and manufactures RF and microwave solutions for the wireless, telecom, ATE, aerospace and defense industries. We offer the market's most competitive alternative for the creation of RF and microwave switch matrix products, frequency converters, calibration solutions, and integrated test systems with frequencies up to 60 GHz or more.