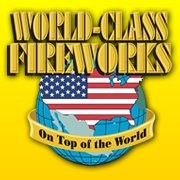 We are very proud to announce Jake's Top 10 most popular fireworks.
Pittsburg, Kans. (PRWEB) June 28, 2013
Jake's Fireworks announces its Top Ten most popular fireworks for Independence Day celebrations. The products, consisting mostly of artillery shells, 500-gram cakes and Fountains, are chosen based on sales figures and positive customer feedback and are designed to make their customer shopping experience easier and more complete.
"We are very proud to announce Jake's Top 10 most popular fireworks," Jake Marietta mentions. "Jake's always focuses on quality and customer satisfaction when developing new products; this list represents some of the best fireworks available anywhere on the planet."
Jake's Top Ten Fireworks:
-Excalibur Fireworks – Artillery Shell
-One Bad Mother – 500-gram Cake
-One Bad Mother-in-Law – 500-gram Cake
-Goliath – Artillery Shell
-Loyal to None – 500-gram Cake
-Fighting Rooster – 500-gram Cake
-Gorilla Warfare – 500-gram Cake
-Front Lines – Mine
-Americas Fountain – Fountain
-Frog Prince – Fountain
Jake's Fireworks is also featuring a new firework to honor and benefit the Folds of Honor charity. The Folds of Honor Foundation and Jake's Fireworks have created a 500-gram cake that symbolizes the red, white and blue color combination, synonymous with the America Flag and July 4th.
"The Folds of Honor Cake is new for Jake's 2013 product line and we are confident that it will make our Top Ten list next year and many years after," Marietta concludes.
For more information: http://www.jakesfireworks.com/top-10/
About Jake's Fireworks:
Jake's Fireworks is the leading distributor of wholesale and retail fireworks in the United States. Jake's provide a variety of services for wholesale customers, including standard distribution of World-Class Fireworks, private label and bulk container and custom orders. With distribution centers and retailers across the nation Jake's Fireworks can fulfill any firework order imaginable.
A true innovator in consumer fireworks production, Jake's Fireworks is an industry leader in product development. Jake's takes pride in making cutting-edge pyrotechnics, including popular artillery-shell-kits, new 500-gram cakes, and affordable 200-gram options; Jake's provides customers with the best fireworks in the business. With over 250 retail firework locations in over six states, Jake's is rapidly expanding to serve the pyrotechnic needs of the general public. Jake's also offers tremendous fundraising opportunities operating retail firework locations for individuals and organizations during peak retail seasons.