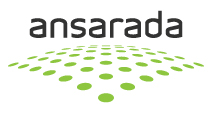 For us, simplicity is fundamental and design is at the forefront of our culture, our product and the way we work
Chicago, IL (PRWEB) June 28, 2013
In their ongoing quest to make life easier for everyone involved in M&A due diligence, ansarada have made several improvements to their virtual data room security, design and usability. They aim to help users save time, stay safe and focus better on the task at hand - getting the deal done.
ansarada CEO Sam Riley says, "Each time you disclose information during M&A, there are reputations at stake. It's an immensely stressful time. Data room administrators often tell us that they are continually checking and rechecking security policies on different bidders as the consequence of making a mistake is so great. We've spent a lot of time thinking about how we can help them feel more confident during this process".
ansarada has added new security features to help administrators stay safe by default. Custom security can now be set to apply across everything and everyone at the start of the deal. By editing the document index, administrators can set security on placeholder groups even before they know who or what they want in their the data room. As their deal unfolds and the data room becomes populated, the security they have set is automatically applied across documents without the need to set and check each and every one.
ansarada has also paid attention to the design and usability of their product. Jason Taylor, head of ansarada UX, says, "For us, simplicity is fundamental and design is at the forefront of our culture, our product and the way we work". He adds, "We've had a bit of a spring clean and removed any unnecessary design elements".
Now when data room administrators log in, they will find a new action menu to help them edit or update items without leaving the screen they are on, a new Bulk Upload function to make it easy to add folders and documents, and a color-coded message framework to help users know when something has changed that they should be aware of.
In summary of the recent changes, Sam said, "We constantly review feedback from our clients to look for ways to make their lives easier and improve their experience with us. We won't stop here".