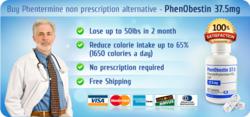 Vienna, VA (PRWEB) June 29, 2013
On June 27, 2013 the Boston Globe published an article by Deborah Kotz entitled "Has obesity been mislabeled as a disease? Why doctors don't mind." In this article, several weight loss specialists discussed their reactions to the decision by the American Medical Association to designate obesity as a disease. In this article, Timothy Church, the director of preventive medicine research and Pennington Biomedical Research Center said "I'm okay with it…If that's what it's going to take to get reimbursement for treatments." Dr. Caroline Apovian at Boston Medical Center praised the decision, saying that "obesity isn't a matter of poor willpower but should be treated like a disease."
The same article also quotes Dr. David Ludwig, director of a weight loss clinic at the Children's Hospital in Boston said "I think the debate is semantic. If calling obesity a disease will coax insurance companies into providing proper coverage, then I'm all for it." These statements all show that physicians recognize the seriousness of obesity as a health problem for those who are affected by it.
These physicians are speaking out a week after the American Medical Association decided to recognize obesity as a disease that affects millions of Americans. In a USA Today article by Nanci Hellmich entitled "Medical group recognizes obesity as a disease" that was published on June 19, 2013, the rationale behind the AMA's decision to recognize obesity as a disease is described in detail. According to the article, AMA board member Patrice Harris said that "Recognizing obesity as a disease will help change the way the medical community tackles this complex issue that affects approximately one in three Americans."
As evidence of the effects of obesity has mounted, Shoppharmacycounter.com is offering a summer sale of PhenObestin 37.5, a nonprescription supplement intended to boost energy and reduce appetite, with Phenylethylamine HCL as its active ingredient. PhenObestin 37.5 is an alternative to the weight loss drug Phentermine. To order PhenObestin, please call 1-800-935-6312 or visit shoppharmacycounter.com today.
About ShopPharmacyCounter.com
Based in the suburbs of Maryland, ShopPharmacyCounter.com offers effective weight loss products while providing customers with a unique shopping experience. Their offerings strive to assist customers to lose weight as effortlessly as possible. With a commitment to quality and client satisfaction, ShopPharmacyCounter.com has helped countless individuals tackle weight related problems.
Operating as one-of-a-kind online pharmacy, their customers come from every corner of the world. Celebrating a proud legacy of a customer-base that continues to grow, ShopPharmacyCounter.com works towards ensuring health for every single client. Dealing in supplements, muscle building vitamins and a wide array of weight loss products, they never fail to meet and exceed expectations.
Contact
Georgiy Kharchenko
800-935-6312