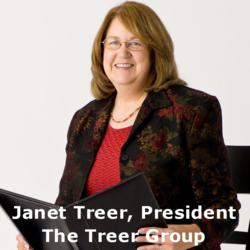 We formed KEE to help women achieve greater success in business and strive to reach their full potential.
Lancaster, PA (PRWEB) June 28, 2013
Janet Treer, President of The Treer Group, has joined with Marilyn Walker, President of synergize!, and Kathleen King, Owner of The Power of Possibilities, to form the KEE to Your Future Mentor Program, which matches aspiring businesswomen with established businesswomen mentors in the Lancaster, PA, area. In addition to recruiting, screening and connecting mentors and mentees, the KEE program provides structure, guidance and learning opportunities.
"We formed KEE to help women achieve greater success in business and strive to reach their full potential," says Janet Treer, President of The Treer Group, a strategic planning, coaching, leadership development and management consulting firm based in Lancaster, PA. "We are deeply committed to sharing our considerable experience and insights with aspiring businesswomen and this mentorship program will create a network of women helping women succeed."
The KEE program is recruiting both mentors and mentees from the Lancaster, PA, area. The program runs from September, 2013, through May, 2014, and will include eight events through the year:
1. Mentor training
2. Kick-off orientation for mentors and mentees
3. DISC profile and communication training
4. Holiday get-together
5. How to network training
6. Goal-setting training
7. Spring social
8. Graduation
The ideal mentor would have these characteristics:

Be a seasoned professional woman in a leadership role
Be passionate about helping other women succeed
Can communicate effectively
Is willing to commit time and resources (resources = connections, professional expertise, etc.)
Mentors will benefit from personal growth, making a difference in the lives of their mentees, making connections and networking with other professionals in the program.
The ideal mentee:
Is entering or re-entering the workforce
Is looking for a fresh start in her career
Wants to move into a position of greater responsibility
Mentees will gain confidence, increase their skills and knowledge, articulate a personal vision with measurable goals, develop a goal plan and objectives, make connections, expand their network and gain exposure to other businesses and industries.
Mentors and mentees will be accepted into the program via an application, due July 31, 2013. Applications can be downloaded online at http://bit.ly/KeeApp2013, completed and returned via e-mail, fax or mail. Addresses can be found on the applications.
Sponsorship opportunities exist for companies, organizations or individuals. Contact Janet Treer.
"The KEE program is a highly effective way to make a tangible, substantial difference in women's careers and lives," says Treer. "I encourage both mentors and mentees to explore the opportunity."
Read Janet Treer's blog: Manage2Succeed
About The Treer Group: The Treer Group provides coaching, assessments, tools and guidance to help organizations and individuals identify areas in need of improvement, discover practical solutions and implement long-lasting change that comes from within. Janet Treer, President, founded The Treer Group in 2007.