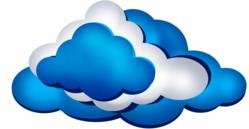 Web HSP 's 'next generation' solutions offer an innovative approach for clients to ensure business continuity, protect key assets and leverage blue ribbon technologies
Seattle. WA (PRWEB) June 27, 2013
Web HSP has announced the official launch of their new cloud infrastructure platforms as well as the launch of a website design service featuring expanded functionality, countless user tools, new logo design services featured in highlighted markets.
Web HSP 's 'next generation' solutions offer an innovative approach for enterprise clients to ensure business continuity, protect key assets and leverage blue ribbon technologies. These include an expanded portfolio of on-demand services for test and development environments running on an enterprise platform.
In addition, Web HSP has the unique ability to offer private and hybrid cloud delivery models. Their new cloud services division has been engineered and re-designed to leverage the latest digital marketing tools. Web HSP visitors and customers know exactly what makes them different from other hosting providers in an extremely competitive industry.
"Since our inception in 1998, our # 1 focus has been predicated upon delivering and expanding our portfolio of services and offering the latest state of the art technologies to our clients," said Doug Davis, Co-Founder & Chief Executive Officer of Web HSP . "I am thrilled to have our new cloud services and running. They clearly define Web HSP 's direction and reflects our focus on the "client experience" and the cutting-edge custom solutions we deliver."
About Web HSP :
Web HSP is an international provider of managed infrastructure services focusing on cloud computing, hosting, and custom design services. The company operates several facilities, and serves customers in most major metropolitan regions of North America as well as portions of Europe and Asia. Founded in 1998, Web HSP is headquartered in Fredericksburg, Virginia. For more information about Web HSP, simply visit http://www.webhsp.com or call 866-660-5557.