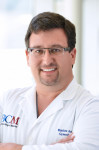 I'm optimistic that this law will increase much needed access to care for many people.
New York, NY (PRWEB) June 28, 2013
The Patient Protection and Affordable Care Act, also known as "Obamacare," will help many sarcoma survivors, but doesn't fix all the problems faced by people with rare cancers, Suzie Siegel of the Sarcoma Alliance said Friday.
She just published an article that details how the law may affect people with sarcoma, a cancer of bone, cartilage, muscle, nerve, fat and other connective tissues.
"I'm optimistic that this law will increase much needed access to care for many people," said Sarcoma Alliance board member Matthew Anderson, MD, PhD, director of clinical and translational cancer research in gynecologic oncology at Baylor College of Medicine in Houston.
The law calls for states to set up Health Insurance Marketplaces to make affordable policies available from private insurance companies. People who don't have insurance through the government or their employer will be required to buy a policy from a private insurer, or be penalized. They can be exempt for religious reasons and financial hardship. Coverage will start Jan. 1.
"This should help sarcoma survivors who couldn't afford insurance before or couldn't get a policy because of their medical history," said Siegel, a survivor of leiomyosarcoma who lives in Tampa. "But many patients who are already covered find that their insurance company will not let them go out of network to see a sarcoma specialist for a second opinion, let alone continuing care. The ACA won't change this."
William Tap, MD, section chief for sarcoma oncology at Memorial Sloan-Kettering Cancer Center in New York, said he and his staff spend "a huge portion" of their time working with insurance companies that don't want to pay for out-of-network visits.
"Some states and big cities have no sarcoma specialists," Siegel said. "That's why the Alliance has a web page to help people get insurance authorization for a referral. We also offer reimbursement up to $500 for people who need a second opinion from an expert."
The ACA will require insurance companies cover routine costs associated with a patient's participation in a clinical trial. Now, some states require coverage, and others don't. Because sarcoma is rare, it can be hard to get enough patients for the large clinical trials required for FDA approval, Siegel said. As a result, few drugs are approved for the disease; many patients get chemotherapy that was approved for a more common cancer.
Also on Jan. 1, the law will:
1. Extend family insurance to members under 26 years old. This is especially important for sarcoma survivors because sarcoma represents 15 percent of childhood cancers, Siegel said.
2. Require private insurance companies to cover pre-existing conditions. They can't reject applicants or charge higher premiums because of medical history.
3. Stop insurers from dropping someone because they get sick.
4. Stop insurers from setting lifetime dollar limits for "essential health benefits."
5. Expand the number of people eligible for Medicaid in states that have accepted the program.
The law will protect people from "financial catastrophe," said Brietta Clark, JD, a professor at Loyola Law School in Los Angeles. She specializes in the inequities of health-care law.
The ACA will not change Original Medicare or Medicare Supplement Insurance, called Medigap. In many states, companies that offer Medigap to seniors can refuse policies to people under 65 who are disabled. Or, they may be required to write only the most basic policy, and they can charge higher premiums to people with disabilities.
"I pay almost $500 a month for my Medigap policy," Siegel said. "These huge premiums are a special issue for sarcoma patients because sarcoma strikes younger people, on average, than the more common cancers do."
Sarcoma can arise anywhere at any age, from newborn on up. The nonprofit Sarcoma Alliance, based in Mill Valley, Calif., provides education, guidance and support to people affected by the disease.
For more information, go to http://sarcomaalliance.blogspot.com/2013/06/how-affordable-care-act-may-affect.html