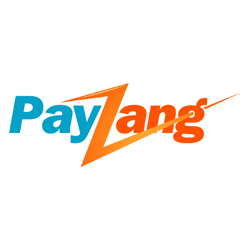 PayZang offers a comprehensive suite of products that allows institutions to accept payments online, in person or over the phone.
Salt Lake City, Utah (PRWEB) June 28, 2013
Today, PayZang announced a new suite of payment products for higher learning organizations like Universities, Colleges, Community Colleges and Tech schools to collect tuition and other forms of payments. The new payment suite allows higher learning organizations to accept credit card, debit card and ACH payments in a flexible way via one-time Card/ACH payments, recurring Card/ACH payments or mobile Card/ACH payments at kiosks. Whether students are paying for tuition, purchasing tickets and concessions at the university stadium, buying books and stationary at the on-campus bookstore, buying meals at the cafeteria, paying for club activities, buying tickets for concerts or donating at fundraising events, PayZang enables all forms of payment acceptance in cheap, flexible and secure manner.
Online Tuition Payment Page: Organizations can create a cutting edge branded online payment page with a click of a button and start accepting payments from students. This online payment page allows both, card and ACH payments to be accepted via the same online tuition payment page. Further, the online payment pages can be connected without any tedious code and customized to match the look and feel of the organization's website. Organizations large and small can avail of this facility allowing them to prop up different payment pages for different activities, all connected to the same or different merchant account.
Affordable and Comprehensive Merchant Accounts:
PayZang has created a true pay-as-you-go payment solution specially targeted for institutions of higher learning. Institutions can setup payment accounts with Zero Setups, Zero Monthly Fees on a month-to-month contract allowing organizations to save thousands of dollars.
Accept Payment At Kiosks With Mobile Payments Application: PayZang mobile applicaction allows institutions to turn any iPad or iPhone into a payment kiosk enabling it to collect payments before events. PayZang's supports a variety of phones and platforms for its mobile payment application. Its state-of-the-art iOS based payment application is compatible with iPhone 3, iPhone 4, iPhone 4S, iPhone 5, iPad and iPod with Android OS support available this spring.
Increase Tuition Revenue By Using Recurring Payments: PayZang support a wide variety of recurring payment schedules that help organizations provide flexible payment options to students. This recurring payment support in built into all applications, whether it is the online tuition payment page or the virtual terminal or the iOS applications. In short, recurring payments are available wherever there is a need to collect payment.
Centralized Standard and Ad-hoc Reporting: PayZang understands the myriad needs of different departments within a higher learning institution. PayZang's standard and ad-hoc reports are built to address every reporting need of all departments. For example, there are easy-to-read account summaries, in-depth transaction data, and monthly profit-losses available out-of-the-box for the use of accounting, admissions or any other department that has a need to keep track of payments.
Unlimited Flexibility With Comprehensive API: For organizations developing software for educational institutions, PayZang's flexible and comprehensive API provides in-depth support for automating payments and creating a customized and integrated system. For software companies looking to create applications for higher learning institutions, this is a great way to integrate payments into their product mix. If institutions are planning on creating an integrated workflow where the student experience is seamless, PayZang API can help with the payment workflow regardless of its complexity.
About PayZang:
PayZang provides superior, cutting-edge payment processing solutions for business owners, online merchants, and even brick-and-mortar operations regardless of the size of their business. Developed to supply reliable and user-friendly on-demand merchant services, PayZang offers solutions such as a customizable pay-as-you-go model that works with its intuitive suite of merchant tools for handling payment processing needs across a wide range of industries. For more information about PayZang's merchant services and products, visit http://www.payzang.com or contact an authorized consultant through the website's online contact form.