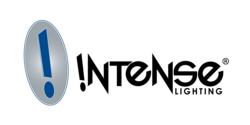 With a touch of sophistication, the new V-Rail SPI offers a slim post with an integral power supply that we believe will become a popular addition to the series," says Kenny Eidsvold, company president.
Anaheim, CA (PRWEB) June 29, 2013
Intense Lighting, Inc. a leading manufacturer of award-winning LED specification grade lighting solutions is pleased to announce the nationwide launch of the IVR2 V-Rail SPI (slim post integral), the latest addition to the company's successful V-Rail product line.
The V-Rail product integrates LED lighting into a sleek, aluminum and stainless steel handrail system uniquely designed to illuminate stairways, ramps and paths. The new IVR2 V-Rail SPI replaces the original IVR2, which featured a larger, more robust post design. The new SPI offers an outer diameter of just 1.9". The new IVR2-SPI features an integral power supply within a slim, 2" post assembly. This ensures proper operation of the LEDs and allows for easy access and maintenance to all electrical components. This also provides individual driver control on long runs that may require different light levels and ensures it will qualify as emergency egress by having redundant systems. It also complies with ADA codes and carries a UL Wet location listing. Mounting options include post or embedded only.
Like all the products in the V-Rail line, it meets the minimum illumination of 10fc (108 lux) as measured on the walking surface, and as mandated by the NFPA 101 Life Safety Code. V-Rail is an extremely energy efficient product and offers the highest lumens per watt in the industry.
Compared to the competition, V-Rail consumes 45% less energy and delivers more than double the average foot candles.
The V-Rail optical system includes a unique patent-pending reflector that allows for precise symmetrical and asymmetrical light distribution. Factory preset distributors include 60 degree symmetric, 20 degree symmetric and 30 degree asymmetric. Providing the ultimate in flexibility, the V-Rail reflector can be adjusted allowing for precision aiming. The optical system achieves full cut-off and is IDA-approved.
"The V-Rail product line has proven to be a viable solution to meet or exceed the lighting requirements for path of egress and illumination of stairways," says Kenny Eidsvold, company president. "With a touch of sophistication, the new V-Rail SPI offers a slim post with an integral power supply. We believe this slimmer, more sleek and contemporary styling combined with the energy efficiency of LED will become a popular addition to the V-Rail series."
# # #
About Intense Lighting
Intense Lighting, Inc. is widely recognized as a solutions-based manufacturer of award-winning, sustainable lighting products. Innovative and energy efficient, our luminaires offer a wide variety of specification grade lighting solutions for the commercial, hospitality, supermarket, retail and residential markets. Customers can select from several broad-based product lines of LED downlights, tracklights, and recessed multiples. In addition to interior lighting, Intense Lighting offers a complete product line of outdoor luminaries including bollards, landscape, step lights, wall cylinders, wall sconces, in-ground luminaries and our popular V-Rail, an LED illuminated rail system.
Established in 2001 and headquartered in Anaheim, CA, Intense Lighting has quickly become an industry leader by continuing to deliver quality products with the shortest lead times in the industry and providing outstanding customer service. Today, with a growing team of product engineers, Intense Lighting is on the cutting-edge of research and development in LED lighting solutions backed by the company's impressive 10-year product warranty.
Intense Lighting's affiliations include memberships in the Illuminating Engineering Society North America (IESNA), U.S. Green Building Council (USGBC), Designers Lighting Forum (DLF), and the Association of Retail Environments (ARE). In addition to partnerships with Energy Star and Lighting Facts (DOE), we are an approved educational provider for the American Institute of Architects (AIA) and Green Building Certification Institute (GBCI).
For more information, please visit http://www.intenselighting.com or call 800-961-5321.
# # #