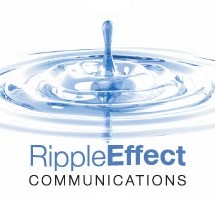 We are exceptionally pleased with Ripple Effect Communications' services and the PR results of our product launch. - Peter Guilfoyle, vice president of Marketing for Northwest Analytics
Boston, MA (PRWEB) June 28, 2013
Ripple Effect Communications, an award-winning public relations firm located in Boston, New York and California, announced today that it was selected by Northwest Analytics, a provider of manufacturing intelligence, SPC and quality information software solutions for manufacturers, to provide public relations support for the launch of NWA Focus EMI°, a new generation of enterprise manufacturing intelligence (EMI) software. Northwest Analytics chose Ripple Effect for its substantial experience in devising successful strategies for advanced technology solutions and for its exceedingly pro-active PR approach that results in high quality results in a short timeframe. For example, Ripple Effect was able to conduct eight-plus media briefings within the first three weeks of hire and secured seven feature articles within a matter of weeks. In addition to conducting an extensive press media tour, Ripple Effect developed industry and vertical market press materials and completed a messaging workshop.
"We are exceptionally pleased with Ripple Effect Communications' services and the PR results of our product launch," said Peter Guilfoyle, vice president of Marketing for Northwest Analytics. "Ripple Effect Communications came highly recommended to us for their strategic thinking, message development and relationships with industry editors and analysts. The increased awareness for our product was clearly driven by their efforts and the outcome has been remarkable. We look forward to a continuing relationship with the firm."
Ripple Effect leveraged NWA Focus EMI's key differentiators and demonstrated to editors that the ability to achieve complete data source integration, and real-time process analytics and visibility can greatly improve knowledge dissemination and collaboration across an entire enterprise and quickly resolve issues and share best practices.
"The Ripple Effect team was excited to be able to leverage a decade of high tech PR experience and long standing relationships with editors from numerous verticals like manufacturing, engineering, automation, and enterprise IT solutions. The program, designed to target managers, engineers and operators in the manufacturing sector, was an overwhelming success," said Valerie Harding, president of Ripple Effect Communications. "Northwest Analytics has a strong story and thought leaders that are able to present a clear picture of the exciting new attributes and benefits of NWA Focus EMI to the appropriate audiences."
Ripple Effect Communications prides itself on its ROI matrix and results-driven performance-based strategies. One of Ripple Effect's key market segments has always been manufacturing automation and software, which is why Northwest Analytics is the perfect fit within Ripple Effect's portfolio of high tech clients.
About Northwest Analytics
Northwest Analytics is a leading provider of manufacturing intelligence, SPC and quality information software solutions for manufacturers. NWA delivers manufacturing-intelligence visibility, analytics, plant-floor quality data collection, management and monitoring, SPC charting, enterprise reporting, and real-time, embedded SPC to 35% of the Forbes 1000 manufacturers and more than 5,000 manufacturing customers worldwide. NWA has focused exclusively on manufacturing for more than 25 years, providing a powerful, easy-to-use suite of EMI, MI and SPC solutions that emphasize enterprise-wide integration, analysis and visibility. NWA is the partner-of-choice when it comes to helping its customers increase operating efficiencies and throughput, while delivering a fast and effective ROI. For more information, visit http://www.nwasoft.com.
About Ripple Effect Communications
Ripple Effect Communications, located in Boston, New York and California, is the PR and marketing communications company that has changed the face of public relations to the benefit of its clients by using an innovative infrastructure, executive-only talent pool with client-side experience and unique pricing structure to result in lean, yet target-exceeding performance. Managing marketing communications campaigns in high technology industries such as manufacturing, healthcare, medical devices, life sciences, biotech, and wireless, our senior team of PR and IR professionals provide strategic direction, council and implementation across the entire range of client requirements. The Ripple Effect team brings multi-lingual capabilities as well as global connections through its Eurocom Worldwide PR partnership. For more information visit: http://www.rippleeffectpr.com