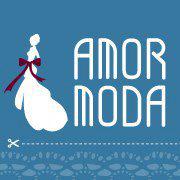 (PRWEB) June 28, 2013
AmorModa, a leading online shop for wedding dresses and special-occasion dresses, has recently launched 29 prom dresses to its product line, and announced big discounts on all its 2013 prom dresses. A spokesman for this company, says that their designers wish to show their designs on the biggest stage in the world.
These recently released 29 prom dresses come in various designs and colors. The design crew of AmorModa has incorporated by far the latest trends in this assortment, so that women can find their preferred dresses effortlessly to display their best figures: elegant sleeveless dresses, attractive A-line floor-length dresses, and more.
The spokesman states, "We focus on attractive and affordable women's dresses with an emphasis on cheap prom dresses. Our designers wish to show their designs on the biggest stage in the world. It is essential to celebrate the sensuality and beauty of the woman figure in lieu of covering it up with piles of materials. Now, we are giving girls the opportunity to enhance their favorite tops and accessories with designs from our professionals."
AmorModa has become one of the leading companies in prom dresses. The company is offering big discounts on its line of women's dresses, which contain elegant evening dresses, common wedding dresses, and more; the company promises to delight and excite all who buy its products.
About Amormoda.com
Founded in 2008, Amormoda.com is a well-known online store that offers wedding dresses, holiday dresses, prom dresses, and other special-occasion dresses. The store has a group of designers who create elegant designs for customers all over the world. All the outfits from Amormoda.com are available with free shipping.
For more information or advice, please visit http://www.amormoda.com/