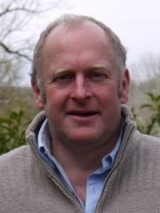 These figures show that we have increased our market share to 10% of all UK buyers of property in France.
(PRWEB) June 30, 2013
"This is the 5th edition of this invaluable research which allows us to fully understand the actions and desires of international buyers. To me, the most notable features of the findings were:
1. The number of transactions by international buyers in 2012 was 10,663. This is a significant fall of 29% on the previous year (15,073).
2. The average transaction amount though increased by 5% to €384,000. Two years ago this figure was €320,000.
3. Just as interestingly the number of buyers needing financing dropped by 19% to just one fifth of those purchasing a property.
4. The UK continues to lead the way with just under 20% of all transactions (followed by Belgium (16%), Italy (13%) and Switzerland (11%).
5. Russia has seen a jump in buyers and now represents just under 5% of the market, with a 27% increase over last year.
6/ The top three destinations are PACA (chosen by 33% of buyers), Rhone Alps (15%) and Paris/Ile de France (12%).
The BNP Paribas research also showed that purchasers and potential purchasers are most influenced by three factors. Quality of life, climate and gastronomy - this bodes well as France excels in all three and may explain why international buyers tended to head towards the south and south west of the country in search of both sunshine and a more relaxed way of life.
Indeed 67% of respondents to the questionnaire said that they were buying a property in France to prepare for future retirement.
The fact that budgets have increased so much (many paying in cash) says to me that many "middle class" buyers are looking to France as a safe haven - particularly in PACA and the year round resorts of the Rhone Alps.
The 29% fall in international buyers was not really unexpected given the widespread economic uncertainty - overall sales of "old" property in France for the 12 months between Feb 2012 and Jan 2013 were down by 22% to 655,000. Vendors and agents are now beginning to price realistically and my personal view is that we will now see transaction numbers slowly rising again, both for international & domestic buyers.
On a personal level these figures do show that Leggett Immobilier has grown its market share of UK buyers in France from 5% in 2011 to 10% in 2012.
This is a huge leap that we attribute to the emphasis we place on local knowledge. All of our agents live and work in their respective areas and this allows us to help purchasers find both the most suitable area and the most suitable house.
We now have over 150 agents throughout France who are marketing around 8,000 properties at any one time. This growth in market share looks set to continue in 2013 as we continue to recruit high quality agents throughout France."