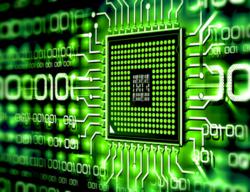 The company itself has no access to user password data, so users don't need to worry about Lastpass' servers being hacked
Dallas, Texas (PRWEB) June 28, 2013
After testing three of the top password manager services on Google Chrome, idcloak Technologies has published the results and nominated LastPass Chrome as the best password manager in the current market.
A password manager is a software which generates and securely stores user passwords, allowing them to be input to websites and services when needed.
Criteria in which LastPass either matched or outperformed its competitors included: service setup, use vs security, and cross platform integration. Lastpass scored 4.5 or 5 (out of 5) in all three categories.
Senior researcher, Robin Welles, says the win was deserved most of all for Lastpass' excellent balance between usability and security, "The developers at LastPass clearly placed security at the top of the list: with multifactor authentication and Google Authenticator support, a virtual keyboard to protect against keyloggers and even support for fingerprint identification. They understood that the best password manager would be one with multiple options for security."
Often security comes at the cost of usability, but Welles says this is not so with LastPass Chrome, "The LastPass developers clearly but some thought into making their service flexible and intuitive as well as secure. They took the plunge in going for cloud storage of the user's passwords – it's the only way to facilitate cross-platform integration – but they kept the system watertight-secure by storing the passkeys at the device end and locking it all up with SHA256 secure hash algorithms. The company itself has no access to user password data, so users don't need to worry about Lastpass' servers being hacked."
idcloak themselves offer security services--encrypted internet connections that safeguard against government surveillance and WiFi sniffer attacks. But the firm recognizes the importance of promoting security across the board, "There is little point in web security companies working in isolation. In security the chain is only as strong as its weakest link. An attacker needs just one entry point to compromise everything. We are therefore keen to support other companies that help keep our customers secure at the device end; while we do our job to secure their connections. But really any company that uses login fields on their site should be helping promote LastPass."
Visit http://www.idcloak.com to learn more about web security, privacy and freedom online.
Written by Terence Shull