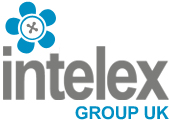 There are five precious, endangered, and now fully warmable characters to pick between...
(PRWEB UK) 28 June 2013
Millions of people worldwide are already aware of Intelex and their impressive portfolio of heatable products. Since they launched their flagship product in 1995, the microwaveable herbal Hot-Pak™, they've maintained their leading position as pioneers of the microwaveable soft-toy industry. They've since expanded into an immense range of original and branded products perfect for kids and adults alike, from Socky Dolls™, Hooty™, Gromit™ to Bagpuss® and Boofle™.
While kids may love the existing range, there's always room to invite a few new members into the family, which is why Intelex are delighted to announce the arrival of five soft, huggable, and utterly adorable YooHoo™ characters.
The new three year licensing deal with Aurora means that children across the planet can now access these fabulous toys with big eyes, bushy tales, along with a fun and educational message on the importance of global conservation, and caring for the planet's many rare and endangered species. There are five precious, endangered and now fully warmable characters to pick between. Headlining the group is YooHoo™ the cream Bush Baby, though his friends Pammee, an optimistic Fennec Fox, Roodee, the intelligent Capuchin, Lemmee the Lemur and Chewoo the Red Squirrel are all along for the ride.
They've each been treated to a signature Intelex makeover, now filled with safely treated millet and helping you to relax with the soothing scent of lavender. They're great as regular plush toys, but after two minutes in the microwave the YooHoo™ family are transformed into wonderful bed warming furry friends, being snuggly, huggable, and absolutely perfect as bed warming companions, they make the perfect gift for younger girls and boys and tweenagers alike.
Intelex have created a strong reputation for upholding the highest standards of safety within the heatable plush toy industry, so when the newly incorporated YooHoo™ family hits the shelves in August 2013 parents across the country can be reassured they're investing in only the safest products for their children and loved ones.
The new and fully warmable YooHoo™ product range from the Northamptonshire based Intelex Group is expected to retail from £14.95 and will be available to buy in all good retailers. Just in time to keep kids warm throughout autumn and winter. To find out more about the new range of heatable YooHoo and Friends™, the Intelex team can always be contacted on 01933 679 777.