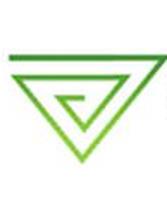 Moving onto Amazon helps us significantly raise our online profile and I hope that this will just be the beginning for us
Stirling, United Kingdom (PRWEB UK) 28 June 2013
Marketplace management experts Seller Dynamics have today launched Chandler Sports on Amazon. The Midlothian based sports shop, which specialises in business and home fitness equipment, contacted Seller Dynamics to discuss the ways in which they could increase their online profile, and as a result, they have now taken a major new step to selling to a growing global audience of online marketplace shoppers.
Fitness fanatics and commercial clients have previously been able to buy or hire gym equipment by visiting the Chandler Sports store in Midlothian and from the company's website. With the help of Seller Dynamics, Managing Director Kurt Verhoeven feels that he will now be able to generate new business from a large customer segment - one that goes directly to online marketplaces when making large purchases.
"Buying or hiring gym equipment isn't an everyday occurrence for shoppers, and it's getting more and more common for customers to go online looking for the best deals. While we offer great value to clients through our repair service and free delivery and installation deals, we have to make sure we are being noticed online. Moving onto Amazon helps us significantly raise our online profile and I hope that this will be just the beginning for us."
2012 proved to be a momentous sporting year in the UK and with a whole host of big events scheduled for this summer, Steve Boland of Seller Dynamics feels that sport and fitness will once more be at the forefront of everybody's attention.
"This is a great time of year for Chandler Sports to launch on Amazon UK. The days are longer, the weather is warmer, and huge sporting events such as Wimbledon, the Lions tour, Confederations Cup, and the Ashes are dominating the summer headlines. We saw last year that the Olympics was a massive trigger for sports fans to swap their armchairs for the gym and start getting fit like their sporting heroes, so it wouldn't come as a surprise to see a similar fitness drive this summer," says Boland.
He continues, "We believe Amazon UK will be a whole new ball game for Chandler Sports, and with Seller Dynamics also enabling them to list on European and global Amazon sites as well as eBay, Play.com, and Fnac, Chandler Sports should see their profits gain maximum muscle from marketplace sales in the months and years to come."
---------- End ----------
For further information contact Seller Dynamics
at +44 (0)1786 430076
or email steve(dot)boland(at)sellerdynamics(dot)com
Note for editors:
About Seller Dynamics: Seller Dynamics is dedicated to helping retailers maximise their sales and profits online, by utilising the power of marketplaces such as Amazon, eBay, Play.com, and Fnac.com. With Seller Dynamics, retailers can list their entire product portfolio on these marketplaces, reaching a global audience of billions, while simplifying their overall business management through Seller Dynamics' powerful inventory management and dynamic price management tools.
Seller Dynamics is a brand of Objective Associates Limited, a leading software and web development agency based in Stirling, Scotland. The company offers Seller Dynamics on a commission based model together with a modest set up fee. Formed in 2002 with a background in class-leading enterprise-grade ATM software development, the company has significant expertise in the design and development of robust and scalable software systems utilising the Microsoft Platform and related technologies.