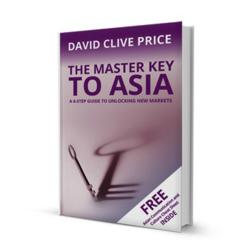 Foreign companies in Japan and Asia need no longer feel lost in translation.
London, Uk (PRWEB UK) 28 June 2013
World leaders at the G8 Summit in June 2013 praised the Japanese Premier Shinzo Abe's "Abenomics", his proposals for relaunching the Japanese economy. With the spotlight falling again on Japanese markets, Asian business culture expert David Clive Price believes the time is ripe for European and US companies to enter the Japanese market. He offers his expert view on the cultural differences that may prevent business success.
Personal dignity or "face" is very important to the Japanese and this has particular relevance to decision-making. Face-saving tactics are often used in business to avoid giving a clear, logical response to proposals. This gives the Japanese side time to consider proposals and to wait until a personal relationship is established.
"Sometimes even people who have lived and worked in the country complain that doing business in Japan is like trying to read emoticons without knowing what they mean," said David Clive Price, who has advised European and US businesses on entering Asian markets for 25 years.
"You're never quite sure what's going on in a business meeting, presentation or negotiation, and you aren't allowed to ask because you won't get a straight answer. You might not get an answer at all," continued Price.
Non-verbal techniques to avoid responses include a hissing sound made by indrawn breath, vaguely worded and evasive questions, and a love of paradox. There is even a Japanese word for this: 'haragei' (literally, the "art of the stomach").
"With all these cultural queues, it's no wonder many foreign business people feel their efforts are lost in translation," concluded Price.
ABOUT DAVID CLIVE PRICE
With 25 years' experience of Asia business, David Clive Price (http://davidcliveprice.com) in his keynotes, seminars and masterclasses helps UK, US and European companies to bridge the cultural divide. His "international Business Passport" programmes combine advanced expertise on the psychology of what drives consumer behaviour and the importance of social & emotional intelligence when expanding into Japanese and other Asian markets.
MEDIA CONTACT INFO
David Clive Price
david(at)davidcliveprice(dot)com
Location: London, UK
http://www.davidcliveprice.com
Download the introduction to 'The Master Key to Asia', the book one senior management consultant on Japan calls, "The Bible of Asian Cross-Cultural Communication."