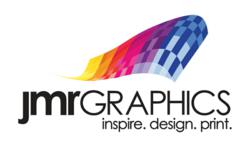 Central Islip, NY (PRWEB) June 28, 2013
On June 28, JMR Graphics, a nationwide vehicle wraps manufacturer, offers a response to on an article that discusses how famous landmarks are being used as advertisement locations to increase revenue.
According to an article published on ewn.co.za on June 25th 2013, titled, "Recession calls for creative advertising in Spain," Spain is considering opening up more landmarks while money is tight for both government and big companies, in order to create a win-win situation.
Currently, Spain is in a long-drawn-out recession that has left "27 percent of the workforce jobless." The article goes on to say that, "Many of its 17 autonomous regions and councils are shouldering large amounts of debt and most regions have been locked out of debt markets and must seek alternative funding." Spain is now turning to big-time companies for a source of revenue.
Recently, Barcelona city council received €114,000 from Nike to "preview soccer club Barcelona's new shirt on the 60-metre high statue of Columbus." In addition to this, Vodafone, another company, will pay the subway company, Metro de Madrid, three million euros over the course of the next three years, to rename the station in the "historic Sol plaza." The Sol station is now called Vodafone-Sol.
TJ Pannell, a representative from JMR Graphics, a nationwide trailer wraps manufacturer, finds this information to be great news. "It's awesome to see how beneficial advertisers and big brands have been for Spain as the country faces a recession. It's no secret that advertising generates a mass amount of revenue so we commend the country of Spain for utilizing the industry to bring in money."
JMR Graphics is an award winning Nationwide 3M Certified Manufacturer of Graphics for over a quarter of a century. We specialize in branding companies through Fleet Graphics, Vehicle Wraps, Architectural Wall Graphics, Promotional Window Clings, Floor Graphics, Event Signage and much more. We offer a variety of 3M Graphics Films, which are specially designed for most surfaces that require a changeable, short and long-term application. Our exceptional "Turn Key Service" is backed with a 3M MCS Warranty to give you peace of mind when you need optimum performance for the intended life of your graphics. With our state-of-the-art, cutting-edge facility we inspire our clients by providing creative design, custom-printed graphics and handle a network of nationwide installers. JMR Graphics provides expert capabilities and capacities needed to meet any graphic challenge.
#####