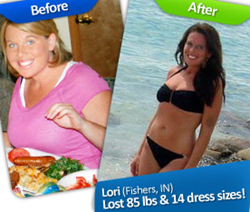 Weight loss factor.
(PRWEB) June 28, 2013
Designed to support many New Year's and ongoing resolutions regarding health and wellness, weight loss, diet and detox, a weight loss centers and solutions website at http://visualquilting.com now provides comprehensive information on weight loss programs, products and plans.
The website, created by John Spencer Ellis, founder of John Spencer Ellis Enterprises, a fitness and personal development solutions company, provides proven, effective and rapid weight loss solutions. Ellis served as the boot camp and life coach who appeared on Bravo's The Real Housewives of Orange County series, where he helped organize and upgrade the cupboards, pantries and kitchens of many cast members. The new weight loss website, then, simply offers an at-home option for diet, detox and weight loss.
"I have personally used every weight loss or detox program that I offer, so I can personally attest to their ease of use and amazing results," said Ellis. "During January and throughout the year, I am very committed to helping my clients lose weight, increase their energy levels, and live their best and healthiest life."
In particular, the website at http://my.dietpunch.com includes information on the Shakeology diet drink and weight loss system, the Isagenix nine-day cleanse, detox and weight loss system as well as the Isagenix 30-day cleanse and more.
"Losing weight does not have to be such a struggle. You can make a commitment to getting healthier this year by losing some weight and then reap the benefits of that decision for years and years to come," Ellis added. "This is a diet center alternative in the comfort of your own home."
About John Spencer Ellis Enterprises and Weight Loss Solutions
John Spencer Ellis Enterprises is a solutions provider for fitness and coaching professionals around the world, providing education, turn-key business programs, coaching and resources for new and advanced fitness and coaching professionals. For more information about John Spencer Ellis Enterprises or weight loss solutions, please visit http://my.dietpunch.com.