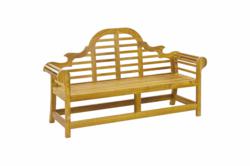 Everybody from the Russian huntsman to the tree hugging hippy loves forests and we all have a duty to protect them.
London (PRWEB UK) 30 June 2013
AFOBI London furniture shops will now be retailing Teak, Roble, Pine and Eucalyptus outdoor furniture.
AFOBI London Furniture shops are well known for providing Forest Stewardship Council certified furniture. The Forest Stewardship Council (FSC) promotes environmentally appropriate, socially beneficial, and economically viable management of the world's forests. AFOBI already retails a number of FSC certified products including large bookshelves, cool coffee tables and bespoke kitchens. 'We are really happy to be adding this great outdoor furniture collection to our existing range. Many of our products such as our floorboards and kitchen worktops are already FSC certified. It is our aim to eventually only sell FSC certified products,' informs Zack Newman, company director.
AFOBI began as an internet retailer but quickly opened a retail premises in Forest Gate in 2012. In August this year the company has plans to open a second retail location in Muswell Hill in London. So will the garden furniture be on display? 'For the moment we plan to keep our garden furniture as an online only product. We may have one or two items in our new Muswell Hill showroom but space is limited and garden benches are not small.' comments Zack Newman.
FSC certification is an example of a chain-of-custody scheme. This means that every company that handles the timber; whether a forestry company, sawmill, furniture producer or retailer; will need to be certified to confirm that they adhere to the FSCs policies. 'The FSC is the strongest certification scheme available on timber products. Whilst the market for organic and fair trade products is well developed there is very little awareness amongst consumers of the importance of buying FSC certified. Forests are extremely important for amenity, biodiversity and climate. Everybody from the Russian huntsman to the tree hugging hippy loves forests and we all have a duty to protect them,' comments Zack Newman.
AFOBI already retails fitted bathrooms, inbuilt wardrobes, bespoke kitchens, engineered wood flooring, free standing furniture and made-to-measure furniture. So what can we expect from this company in the future? 'We want to be able to provide a full range of timber product for the home. This is a long-term aim and we are expanding cautiously. Eventually we want to be able to provide other furniture items such as sofas and structural items such as shutters, windows and staircases. In the short-term we have plenty to concentrate on already.' comments Zack Newman.
Notes to Editors
Information on the FSC taken from http://www.fscs.org.uk/