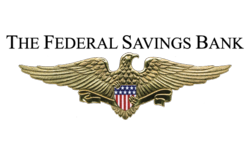 Approximately 2.5 million veterans either will return, or already have, as a result of the on-going wars in Afghanistan and Iraq.
Chicago, IL (PRWEB) June 29, 2013
The Federal Savings Bank, an institution specialized in veteran loans, has been informing its clients of a new initiative stemming out of St. Louis, Mo. The initiative is helping create a movement to help combat veterans transition to a civilian lifestyle.
The Emissourian reported approximately 2.5 million veterans either will return, or already have, as a result of the on-going wars in Afghanistan and Iraq. The services, treatment and counseling associated with post-traumatic stress disorder - a condition that close to one third of veterans are diagnosed with - are overloading the capacity of the Veterans Administration. This is precisely why service organizations - like The Mission Continues - are popping up around the country.
These organizations provide direction, a sense of community and purpose by placing veterans into service projects that utilize the specialized skills they obtained during their time in the Military. Not only are communities directly benefiting from these projects, veterans are networking with civilian employers and accessing career opportunities.
Supporting our troops
Time Magazine recently featured the story, "Can Service Save US," by Joe Klein. The story delves into the personal struggles of a few veterans looking to find and establish their civilian identities. Most of all, though, it highlights the need for the nation as a whole to approach the needs of veterans - specifically that of mental health - with a more sensitive, keen eye.
While 30 to 40 percent of veterans returning from Iraq and Afghanistan are diagnosed with PTSD, there is the majority of veterans who are not diagnosed. That's not to say that those veterans are unaffected. And even those who are diagnosed with PTSD - symptoms manifest on a spectrum. War time experiences affect different people differently. Therefore, it is important to recognize that not all veterans are the same or require the same treatment.
Instead, organizations such as The Mission Continues demonstrates that a thoughtful, comprehensive and diverse array of options should be available.
"Finally, we need to remember that there is no single answer, no simple solution when it comes to providing the support and opportunities that our service members, veterans, and military families need and deserve," said Barbara Van Dahlen, writer for Time. "No one effort, approach, organization, or agency has the answer, nor can any one approach address all that ails those who come home carrying the memories and experiences of war. And why would we think that it would?"
The Department of Veterans Affairs offers critical services for returning veterans - and should continue doing so. However, greater support in and among the communities in which these veterans live cannot be evaluated separately, but, rather, as a part of the solution.
Contact The Federal Savings Bank, a veteran-owned bank, to discuss a VA home loan or the current VA home mortgage rates.