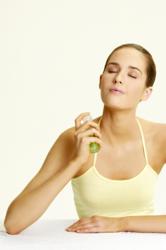 Miami, FL (PRWEB) June 28, 2013
As the supplement article to healthychildren.org states, now physicians have guidelines on the steps to take when prescribing treatments for pediatric acne. While the guidelines vary from one child's condition to the next, most physicians are saying that the proper first steps would be to find and over the counter acne treatment, and use household items like peroxide to start treatment breakouts before using antibiotics and hormone treatment. As a leader in natural acne remedies, Probiotic Action sheds light on the use of these products for pediatric acne, and offers parents a natural acne remedy to help clear their children's skin.
With the increase in pediatric acne cases, many parents and physicians have wondered what the correct treatment option would be. Children's skin is different than adults in that it has not undergone the changes from puberty. In turn, many sources question how much of the acne is caused by bacteria, rather than hormones. The link that remains between children's and adult's acne is that many of the same treatment options are available, even though they may not be appropriate for all cases. As the new guidelines state, after using over the counter treatments, and peroxide, physicians have the green light to prescribe antibiotics, and hormone therapy to children. For some cases, these treatments may seem to be the right choice for children and parents alike, but for those who are looking for a natural treatment that is antibiotic and hormone-free, Probiotic Action shares how the use of topical probiotics may be the best acne treatment.
"Treating children's skin with harsh acids and chemicals before puberty may cause changes in the skin like irritation, dry cracked skin, and over oil production. Although the medical industry is changing antibiotics and acne treatments to better suit children's acne, these drugs were first made for adults, often with some extreme side effects," says Probiotic Action spokesman Fernando Perez.
Perez suggests using probiotics for acne as a way to fight the bacteria that is primarily causing children's acne, and then if needed consider using hormones and other treatments. Perez continued that using natural remedies rather than acids and chemicals may also prevent irritation and damage to young skin, and allow their bodies to grow and change without external chemical interactions from prescription drugs.
For more information on the pediatric acne guidelines read here:
For additional insight on using probiotics for acne, visit probiotic action's website and consult with a physician before giving children any supplements.
Probiotic Action is an advanced acne treatment that uses Probiotics for acne containing the "good bacteria" that is naturally found on healthy human skin. By using probiotics, Probiotic Action is an effective treatment that restores the normal bacteria content on skin, while battling what causes acne. Probiotic Action will successfully clear skin when used as an adult acne treatment while protecting skin against bad bacteria, free radicals, and pollutants*.
*These statements have not been evaluated by the Food and Drug Administration. Probiotic Action is not intended to diagnose, treat, cure or prevent any disease.