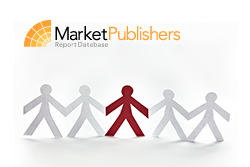 London, UK (PRWEB) June 28, 2013
China's health food industry hit a RMB 100 billion mark in the second decade of the 21st century. The sales revenue of the industry amounted to RMB 110 billion in 2012, a rise by almost 5 percent Y-o-Y.
The Chinese nutrition and health food industry is expected to grow by about 20 percent on average per year through 2015. By 2015, the market is likely to comprise a dozen behemoths, each having the sales of more than RMB 10. At present, participants in the Chinese market include, among others, Besunyen, Lei Shi, Wang's, Zhen-Ao Group, Tiens Group Co. Ltd., etc.
Market research report "China Health Food Industry Report, 2013" drawn up by ResearchInChina has been recently published by Market Publishers Ltd.
Report Details:
Title: China Health Food Industry Report, 2013
Published: May 4, 2013
Pages: 98
Price: US$ 2,100.00
http://marketpublishers.com/report/other_food_products/china-health-food-industry-report-2013.html
The report offers an insightful guide to the Chinese health food industry. The study provides a detailed overview of the industry, reviews the development course, regulations and policies, import and export trends, market sizing. The report unveils market segments; covers the competitive landscape and development trends. Detailed profiles of industry participants; information on revenue and net income, sales volume and revenue breakdown; historical data and future industry outlook are available in the research study too.
Companies profiled in the report include: Joincare Pharmaceutical Group Industry Co. Ltd, Shandong Dong-e E-Jiao Group, Hainan Yedao (Group) Co. Ltd, Neptunus Bioengineering Co. Ltd, North China Pharmaceutical Group Corp (NCPC), Besunyen, Hailisheng Group, Lei Shi, Hong Fu Loi Holdings Limited, Zhongjianxing Group Co. Ltd, Wang's, Shanghai Jiaoda ONLLY Co. Ltd, Harbin Pharmaceutical Group Co. Ltd, Ruinian International Limited, Jiangzhong Medical Co. Ltd (JZJT), BY-HEALTH, Jiangsu Sihuan Bioengineering Co. Ltd, Perfect (China) Co. Ltd, Amway (China) Co. Ltd, Zhen-Ao Group, Tiens Group Co. Ltd.
Report Scope:

Comprehensive overview of China's health food industry
Data on imports and exports, development trends, segments and size
Information on revenue and profit, sales volume, marketing channels and distributors
Review of regulations and policies related to the industry
Historical market data
Detailed profiles of health food companies
Projections of the future industry development
More research reports by the publisher can be found at ResearchInChina page.