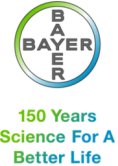 "A golf course represents a significant amount of acres that people interact with every day; and by utilizing these courses to study plant health, we're helping provide a viable, long-term, sustainable solution for the industry," said Scott Welge.
Research Triangle Park, NC (PRWEB) June 28, 2013
Environmental Science, a division of Bayer CropScience LP, today announced the inaugural Healthy Turf, Healthy Tomorrow Plant Health Demonstration Courses, which will serve as "living labs" for researchers and superintendents to test plant health technologies in a real-world setting. Whitemarsh Valley Country Club in Lafayette Hill, Pa., was chosen to represent the Cool Season region; and the Tournament Players Club (TPC) Sawgrass in Ponte Vedra Beach, Fla., was selected to represent the Warm Season region.
"We're proud to work with the innovative teams at Whitemarsh Valley Country Club and TPC Sawgrass to help bring industry-leading plant health and plant science expertise directly to superintendents," said Scott Welge, head of marketing for Bayer's Professional Turf & Ornamental Business. "A golf course represents a significant amount of acres that people interact with every day; and by utilizing these courses to study plant health, we're helping provide a viable, long-term, sustainable solution for the industry."
Findings from the Plant Health Demonstration Courses will help support local Golf Course Superintendents Association of America (GCSAA) chapters with case studies and best practices that focus on their specific climates and turf species. In addition, data from the research trials will feed into the Plant Health Academy curriculum. Tony Gustaitis, CGCS, of Whitemarsh Valley Country Club, and Clay Breazeale, Class A, of TPC Sawgrass, THE PLAYERS Stadium Course, were selected from among the 12 Plant Health Academy scholars to host the inaugural Plant Health Demonstration Courses.
"In Northern Florida, temperatures can fluctuate frequently, and we're playing upwards of 45,000 rounds in 10 months, so it's a long seven- or eight-month stretch to make sure we get to THE PLAYERS with strong, healthy turf for the PGA TOUR professionals," said Breazeale. "Foot traffic is probably our number one pressure, and a stronger, denser, healthier plant can help us best withstand this pressure through the non-growing season. We're excited to be involved in any program that supports the mission of the Environmental Institute for Golf (EIFG); and we look forward to working with Bayer and GCSAA, and to seeing the results of a proactive plant health program at our course."
Research trials will assess parameters such as visual turf quality (rating), disease incidence, fertility, and radiometric measurements; and from the data collected, correlations will be made between visual parameters and radiometric outputs including RVI (ratio vegetative index). Stressors introduced in the studies may include aerification, shading, water reduction and fertility reduction.
"To me, all superintendents are stewards for the environment," said Gustaitis. "Golf course greens are so carefully maintained, golfers sometimes forget these are real plants – and it's the health of these plants that means a better course for them to play on, and in turn, a better game. I'm honored, and it's an honor for Whitemarsh, to even be considered as one of the two courses in the country to be associated with this program. The way Bayer is looking at plant health is really a positive for the industry."
The Plant Health Demonstration Courses are part of Healthy Turf, Healthy Tomorrow, a multi-faceted program aimed at advancing plant health research and education for superintendents to help ensure the health of their courses – and the industry – for the future. In addition to the Plant Health Demonstration Courses, Healthy Turf, Healthy Tomorrow also comprises the Plant Health Academy, webinars and scholarships.
To fund Healthy Turf, Healthy Tomorrow, Bayer will invest a percentage of its StressGard™ Formulation Technology (FT) product sales each year for three years, which is expected to generate a minimum of $100,000 per year for the EIFG. This will be used to fund both the new program, and also the EIFG's research, education, advocacy and scholarship initiatives executed by GCSAA.
Bayer has been developing products with plant health attributes for nearly 20 years, starting with the origin of StressGard FT, a technology now featured in four Bayer fungicides including Tartan®, Chipco Triton® Flo, Interface®, and Chipco® Signature™. StressGard FT helps fortify natural plant defenses and promote plant growth. To learn more about StressGard FT and other Bayer solutions, please visit BackedByBayer.com.
For more information visit BackedbyBayer.com.
Bayer CropScience Twitter Page:
http://twitter.com/bayer4cropsus
Bayer CropScience Blog:
http://connect.bayercropscience.us
Bayer (reg'd), the Bayer Cross (reg'd), StressGard, Tartan, Triton, Interface and Signature are trademarks of BAYER.
PGA TOUR, TPC and the Swinging Golfer design are registered trademarks of PGA TOUR Golf Course Properties, Inc.
Bayer CropScience is committed to bringing new technology and solutions for agriculture and non-agricultural uses. For questions concerning the availability and use of products, contact a local Bayer CropScience representative, or visit Bayer CropScience online at bayercropscience.us.
###
About Bayer CropScience
Bayer is a global enterprise with core competencies in the fields of health care, agriculture and high-tech materials. This year the company is celebrating 150 years of Bayer – consistent with its mission "Bayer: Science For A Better Life". Bayer CropScience, the subgroup of Bayer AG responsible for the agricultural business, has annual sales of EUR 8,383 million (2012) and is one of the world's leading innovative crop science companies in the areas of seeds, crop protection and non-agricultural pest control. The company offers an outstanding range of products including high value seeds, innovative crop protection solutions based on chemical and biological modes of action as well as an extensive service backup for modern, sustainable agriculture. In the area of non-agricultural applications, Bayer CropScience has a broad portfolio of products and services to control pests from home and garden to forestry applications. The company has a global workforce of 20,800 and is represented in more than 120 countries. This and further news is available at: press.bayercropscience.com.
About the EIFG
The EIFG is the philanthropic organization of the Golf Course Superintendents Association of America, and has as its mission to foster sustainability through research, awareness, education, programs and scholarships for the benefit of golf course management professionals, golf facilities and the game. With respect for the game and the environment, the EIFG inspires environmental, social and economic progress through golf for the benefit of communities. Collaboration between the golf industry, environmental interests and communities will lead to programs and services beneficial to all who come into contact with the game of golf. Visit the EIFG at eifg.org.
About GCSAA
GCSAA is a leading golf organization and has as its focus golf course management. Since 1926, GCSAA has been the top professional association for the men and women who manage golf courses in the United States and worldwide. From its headquarters in Lawrence, Kan., the association provides education, information and representation to nearly 18,000 members in more than 72 countries. GCSAA's mission is to serve its members, advance their profession and enhance the enjoyment, growth and vitality of the game of golf. Find GCSAA on Facebook, follow GCSAA on Twitter, and visit GCSAA at gcsaa.org.
Contact:
Bayer CropScience Media Hotline, 1-877-879-6162, or
Ciara Ahern
Global Prairie
Tel: (216) 374-1274
Email: ciara.ahern(at)global-prairie(dot)com
Becca Hogan
Manager of External Communications
Bayer CropScience LP
Tel: (919) 549-2998
Email: becca(dot)hogan(at)bayer(dot)com
USA-BCS-2013-0165
Find more information at bayercropscience.us.
Forward-Looking Statements
This release may contain forward-looking statements based on current assumptions and forecasts made by Bayer Group or subgroup management. Various known and unknown risks, uncertainties and other factors could lead to material differences between the actual future results, financial situation, development or performance of the company and the estimates given here. These factors include those discussed in Bayer's public reports which are available on the Bayer website at bayer.com. The company assumes no liability whatsoever to update these forward-looking statements or to conform them to future events or developments.
©2013 Bayer CropScience LP, 2 T.W. Alexander Drive, Research Triangle Park, NC 27709.