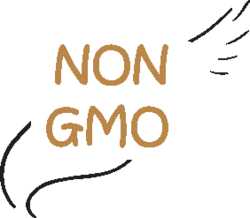 "Almost Nuts! provide the health benefits of soy naturally, deliciously, and GMO-free."
Denmark, WI (PRWEB) June 30, 2013
Introduced in April of this year, The Genetically Engineered Food Right-to-Know Act is the first federal genetically engineered foods labeling bill brought before congress since 2010. In 2013 alone, however, 26 states have introduced over 50 bills pertaining to mandatory labeling of foods made from genetically modified organisms (GMO). "As consumer awareness of GMO foods grows, so will the probability of mandatory GMO labeling." Almost Nuts! company founder and GMO labeling supporter, Darren Kornowske, continues, "The time to start stocking the shelves with GMO-free foods is now. Almost Nuts! roasted non-GMO soybeans are the kind of snacks today's health conscious consumers are already looking for."
Kornowske's recommendation to explore non-GMO options stems from consumers' growing desire to avoid genetically engineered foods. A report by consumer opinion research organization, The Mellman Group, confirmed that over 90% of Americans polled say they want GMO labeling (Mellman Group, 04/2012), while a poll conducted by CBS/New York Times revealed that over half of consumers said they would not purchase genetically altered food (CBS/AP, 02/2009).
"With over 90% of American soy grown being genetically modified, Almost Nuts! offer a unique opportunity for consumers to enjoy the health benefits of soybeans the way nature intended… naturally, and deliciously." Kornowske adds, "And since they're entirely GMO-free, Almost Nuts! are ready for tomorrow's labeling guidelines today."
Based in Denmark, WI, you can learn more about Almost Nuts! online at http://www.soyalmostnuts.com, or calling 920-915-0152.