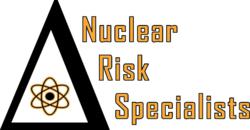 Madison, Wisconsin (PRWEB) June 30, 2013
David Monteau, President of Nuclear Risk Specialists (NRS) will be a speaker at the 58th Annual Meeting of the Health Physics Society. Mr. Monteau's topics include Health Physicists Liability and Financial Assurance (FA) for Materials Licensees. NRS, an affiliate member of the Health Physics Society and provider of financial products for the nuclear technology sector, administers individually exclusive insurance and surety programs for Health Physicists and Materials Licensees. (http://www.nurisk.net)
Health Physicists are often in the role of Radiation Safety Officer, responsible for regulatory compliance, public safety and the safety of personnel working at facilities handling radioactive material. Many are consulting professionals engaged in project management and decommissioning activities. NRS, through its Health Physicist Liability Program (HPLP), provides comprehensive professional and general liability insurance for both individuals and companies in this practice.
On Tuesday, July 8, Mr. Monteau provides a continuing education lecture identifying the perils associated with the Health Physicists profession from the perspective of employees and consultants. His presentation will drill down on the topic of risk and will describe the various methods used to minimize its financial impact. On Thursday, July 11, Mr. Monteau will deliver a brief primer on this topic with an emphasis on the value of developing a personal risk profile.
Materials Licensees are made up of governmental bodies, companies and organizations that are granted licenses by the United States Nuclear Regulatory Commission (USNRC) and certain states (Agreement States) to work with radio isotopes in many fields, including; research, healthcare and manufacturing. As a condition of their license requirements, some Licensees must provide regulators with security for the estimated costs associated with site decontamination and decommissioning.
Recent changes in the rules regarding decontamination and decommissioning have come into effect in NRC regulated states and are being considered by Agreement States. Mr. Monteau's session focuses on the modifications to the range of acceptable forms of Financial Assurance and the adjustments that may be necessary for certain Licensees. NRS, (http://www.nurisk.net) manages an exclusive facility; Licensee Surety Program (LSP), that underwrites Financial Assurance Decommissioning Surety Bonds for those Licensees who are looking to minimize the impact of FA compliance on their working capital and lines of credit.
Wednesday, July 10, Mr. Monteau will provide an overview of the FA component of Decommissioning Planning including a brief history of regulatory actions leading up to the USNRC's recent Final Rule. Changes in the now allowable FA methods will be discussed along with an update on Agreement State compatibility.
The Health Physics Society (HPS), formed in 1956, is a scientific organization of professionals who specialize in radiation safety. Its mission is to support its members in the practice of their profession and to promote excellence in the science and practice of radiation safety. Today its nearly 5,000 members represent all scientific and technical areas related to radiation safety, including academia, government, medicine, research and development, analytical services, consulting, and industry in all 50 states and the District of Columbia. HPS holds two membership meetings each year. This year's Annual meeting in Madison, Wisconsin expects nearly 1000 attendees.