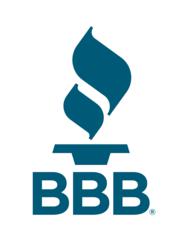 Los Angeles, CA (PRWEB) June 28, 2013
Better Business Bureau Serving Greater Los Angeles, which is less than four months old, is being honored with a prestigious 2013 Summit Award from the American Society of Association Executives (ASAE). The award will be presented to the Council of Better Business Bureaus (CBBB), on behalf of the entire BBB system, at an October 1 ASAE event "showcasing the unique and indispensable role associations play in America and around the world in bettering communities, fostering volunteer efforts, and harnessing the collective will and expertise of their members to ensure a better quality of life."
BBB Serving Greater Los Angeles was created by CBBB when the former BBB of the Southland was expelled from the organization for recurrent failure to meet standards. The four-county area (Los Angeles, Orange, Riverside and San Bernardino counties) includes more than 17 million consumers and almost half a million businesses. The "virtual BBB" undertaking is the first of its kind in the organization's 100 year history. It is coordinated by CBBB, staffed with volunteers from local BBBs, and managed by a committee of BBB experts who set policies, make strategic decisions, and track performance.
"The virtual BBB Serving Greater Los Angeles demonstrates how associations continue to make innovative, meaningful contributions to their communities and society in times of need," said Christie Tarantino, CAE, chair of the Power of A Awards Judging Committee and president and CEO of Association Forum of Chicagoland. "Through the dedication of association professionals and association members across the country and around the world, we can make a tangible difference in the lives of others."
"This award means so much to each and every one of the 2,000 BBB employees across the U.S. and Canada," said Carrie A. Hurt, president and CEO of CBBB, the umbrella organization for 113 BBBs across North America. "Although the expulsion of our largest local BBB was one of the most painful chapters in our 100-year-old history, so much good has come out of it because we pulled together to provide almost uninterrupted service to the people of greater Los Angeles."
The virtual BBB Serving Greater Los Angeles was operational on the same day the expulsion took effect, and was fully functional within days, providing business reviews, accepting and processing complaints from consumers, and providing Los Angeles-area consumer tips and education. The virtual team is comprised of more than 100 professionals from CBBB and 40 BBBs across North America who have volunteered to support the effort.
"By all measures, the new BBB is not only meeting, but exceeding the services of the former BBB," said Hurt. "They are processing more than 2,000 complaints every week. More than 500 previously Accredited Businesses have renewed their pledge to uphold BBB standards, and dozens of new businesses have applied for accreditation and are in the process of being reviewed to ensure they meet BBB's Accreditation Standards."
The virtual model is a temporary program put in place as a steward until a permanent solution is agreed upon and a local office opened. It is headed up by a management team of five long-time BBB professionals, along with a cross-disciplinary team at CBBB providing legal, marketing, communications, customer service, human resources and other staff support, as well as IT vendor Hurdman Communications, Inc., a BBB Accredited Business based in Centerville, Utah.
A total of six Summit Awards are to be honored at ASAE's Summit Awards Dinner on October 1, 2013 at the National Building Museum in Washington, DC. The five other Summit Award winners include the American Society of Hematology, Edison Electric Institute, the National Safe Boating Council, the Central Arizona Dental Society and the Thurgood Marshall College Fund. The Awards recognize outstanding accomplishments of associations and industry professionals for their efforts to enrich lives, create a competitive workforce, prepare society for the future, drive innovation and make a better world.
In 2010, the Associations Advance America Awards and the Associations Make a Better World Awards combined to become The Power of A Awards. The new awards are part of The Power of A, an industry brand launched by ASAE in 2009 to create awareness about the association community's valuable contributions on the local, national and global level. A complete list of Power of A Award winners is available at http://www.ThePowerOfA.org/awards.
ABOUT BBB: For more than 100 years, Better Business Bureau has been helping consumers find businesses, brands and charities they can trust. In 2012, consumers turned to BBB 124 million times for Business Reviews on more than 4.5 million companies and Charity Reports on 11,000 charities, all available for free at bbb.org. The Council of Better Business Bureaus is the umbrella organization for 113 local, independent BBBs across the United States and Canada, as well as home to its national programs on dispute resolution and industry self-regulation.