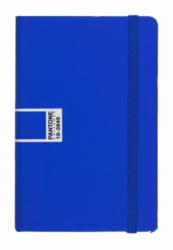 a striking addition to the stationery range
(PRWEB UK) 29 June 2013
Leading online stationery company Bureau Direct have just received the latest editions of the PANTONE UNIVERSE notebooks and pens. Launched in 4 new colours, these bold editions are a striking addition to the stationery range.
Bureau Direct are stocking the notebooks in all 4 colours – Sulphur Spring, Dazzling Blue, Tomato and Flame Orange. For a limited period these notebooks are being offered with a free Pantone ballpoint pen to match.
PANTONE UNIVERSE brings the unique nature of PANTONE colours into everyday life, including stationery. PANTONE is the leading authority on colour printing systems and is used by designers across the world.
Bureau Direct are constantly expanding their notebook and journal range, which now includes PANTONE notebooks alongside the classic Moleskine notebook range, as well as LEUCHTTURM1917 and Rhodia.